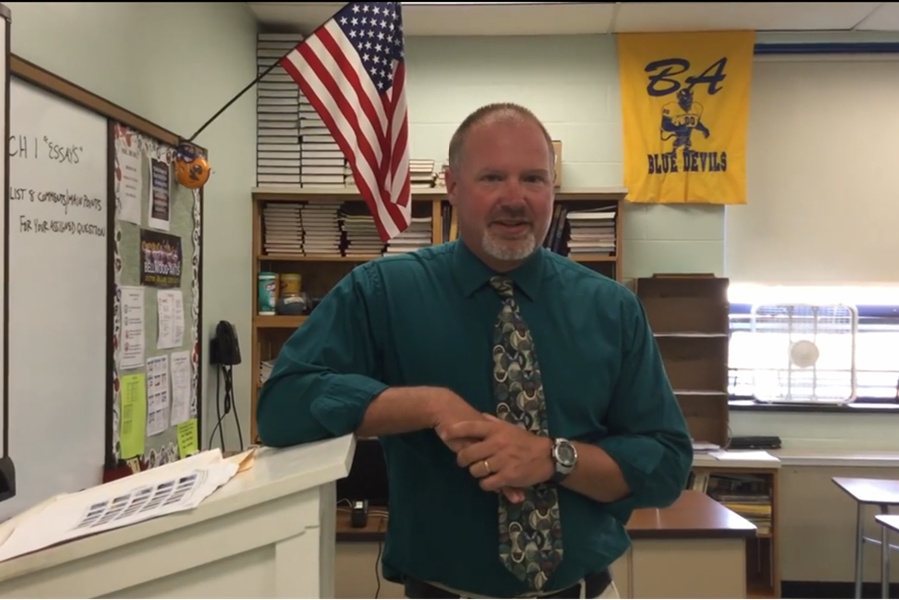 Kaelynn Behrens
In the back of his mind, Bellwood-Antis teacher and coach had always envisioned himself as a potential candidate for the Athletic Director position at B-A.
All he ever really needed was an opportunity, but when the spot is being held down by one of the true legends of Blair County sports the wait can take a while.
So when John Hayes retired at the end of April as both the school's AD and head football coach, Mr. Burch knew the time was right, and he applied.
Tonight, the BASD Board of Directors approved him as the new Athletic Director.
"I've been quiet about it for years, but it was a career goal," Mr. Burch said. "I applied for the assistant position when John Garritano got it 17 years ago. Then when Coach Hayes retired, a light bulb went off. I always wanted to be in athletic administration, but I didn't want to leave Bellwood, with my kids raised raised here and me coaching, so this was really my one chance at it."
It's an opportunity that is equal parts challenging yet strikingly smooth because of the shoes Mr. Burch is filling. Coach Hayes held the job for 37 years, and in that time he developed an organizational framework and a network of peers that is solid as Mr. Burch takes over. And yet, he's filling the shoes of one of the most respected ADs in Pennsylvania, which is no easy task.
Mr. Burch said Coach Hayes is already making the transition a smooth one.
"You can't walk in assuming you're going to pick up where he left off," Mr. Burch said. "He is  a wealth of knowledge. I've already spent time with him, and he has said he is always a text or a phone call away. He's open access as long as he is available. He's so organized, and he has it down to a science."
Mr. Burch has been a significant part of B-A sports for most of his life. As a senior in 1988-89 he was a starter on the Bellwood-Antis football team that advanced to the 2A Final Four in the first year the PIAA held statewide playoffs. He played football at Juniata College and returned to B-A in 1995 as a history teacher.
Mr. Burch took over as the junior high football coach 21 years ago, and in that time he guided the Little Devils to 10 unbeaten seasons, the most recent coming last year when the team finished 9-0.
Mr. Burch is also the throwing coach for the track and field team, a position he has held since 1994.
Needless to say, his lengthy career in Bellwood-Antis sports has allowed him to create a meaningful network of his own, which he plans to draw on as he begins his new position.
"One of the nice things is a lot of the ICC Athletic Directors I already know," Mr. Burch said. "I consider Brian Koontz from Everett a friend; Williamsburg's Bob Hearn; Claysburg's Brian Helsel, years ago I went to church with him; our former trainer Wes Lyons is at Juniata Valley. So that's a good base. They're already on cooperative terms, hopefully."
Mr. Burch will remain on staff as a teacher, though the exact details of his assignment is not yet known.
What is known is that Mr. Burch has some clear ideas for the direction or sports at B-A, although he knows they will take time to implement. He wold first like to gain as much experience as possible before moving on to any major projects.
On tap within the foreseeable future is taking the area known as the sinkholes behind the Sheetz store off the Bellwood exit of I-99 and potentially using it for a combined baseball-softball complex, Mr. Burch said.