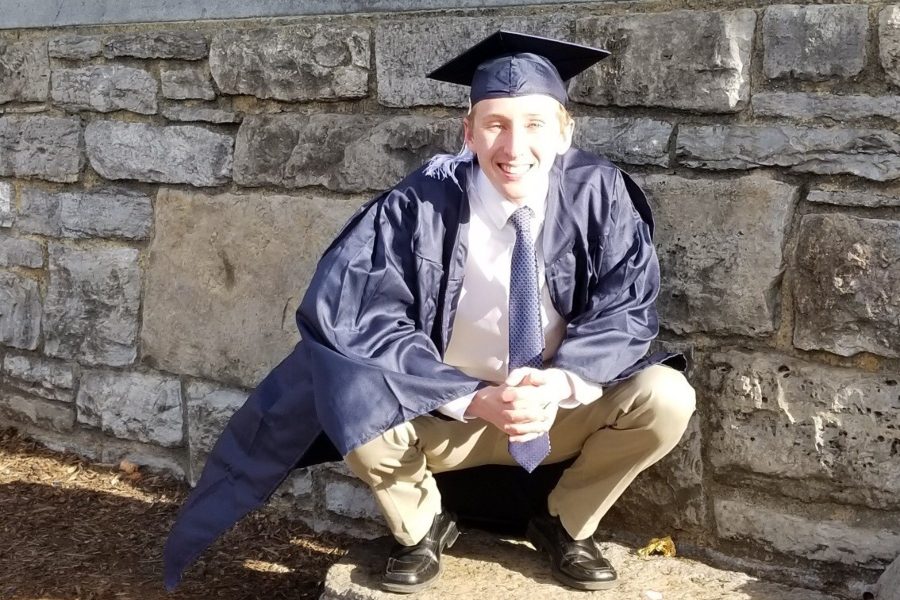 Tyrone's co-op soccer team with Bellwood-Antis had a rough season last year and is hoping to rebound in 2018. They think new assistant varsity coach and JV head Coach Alex Bartlett will help.
Alex took on the roles after graduating college from Penn State last spring and accepting a job at Tyrone as a physical education teacher. He is a terrific soccer player who played in high school and carried on his talents to college, playing two years for Penn State Altoona and Penn State Main. He also played basketball in high school, and he will be an assistant junior high girls hoops coach at Tyrone.
The transition from being a Bellwood Blue Devil to a Golden Eagle has been good for Alex.
"It's kind of oxymoronic. I'm super excited to be a Golden Eagle, but Bellwood will always be close to my heart," he said. "Being a part of what Tyrone has to offer is a great learning experience for me at such a young age that the rivalry between the two schools takes a back seat in the grand scheme of things."
Great coaches influenced Alex to take up coaching himself because he felt he could help others kids get better, just like his coaches did for him.
"I've had some really influential coaches over the years. Two coaches who really inspired me to pursue coaching are my dad and Mr. Nick Lovrich," said Alex. "They do and have done such a tremendous job teaching me and leading me in the right direction, which in turn made me ask myself, do I want to make an impact on athlete's lives just like they did for me.?
Alex's goals for his first year of coaching are to build a rapport with his teams and to create a relationship with them.
"Supporting them on and off the field to improve their experiences as young student athletes is a huge goal for me," he said. "Also, I'm out to win! You can ask my mother how competitive I am, so it would be foolish of me not to say that one of my goals as a young coach would be to win games."
Alex's competitiveness came at a young age when he played track and basketball, and his mother, B-A English teacher Mrs. Carol Bartlett, can indeed attest to Alex's competitiveness.
"In general Alex is by nature, competitive. His passion for basketball and track begin in middle school and high school," Mrs. Bartlett said. "But even at a very young age he has always demonstrated a love and competitive spirit for soccer. Luckily, as an assistant coach to varsity soccer, Alex has the opportunity to pass on this competitive spirit to the players on the Bellwood/Tyrone co-op soccer team. His coaching will not only benefit the team in all aspects of the game, but also benefit the players development off the field by building good character."
Mrs. Bartlett said that she is glad both of her sons when into the field of teaching, and that teaching needs people who like children and want to be part of the children's development. Her son Kyle is a high school math teacher in Shippensburg.
She said that being part of the teaching profession gives her sons a great opportunity to coach, and no matter how their role evolves they have the opportunity to make a positive impact on the lives of many children.