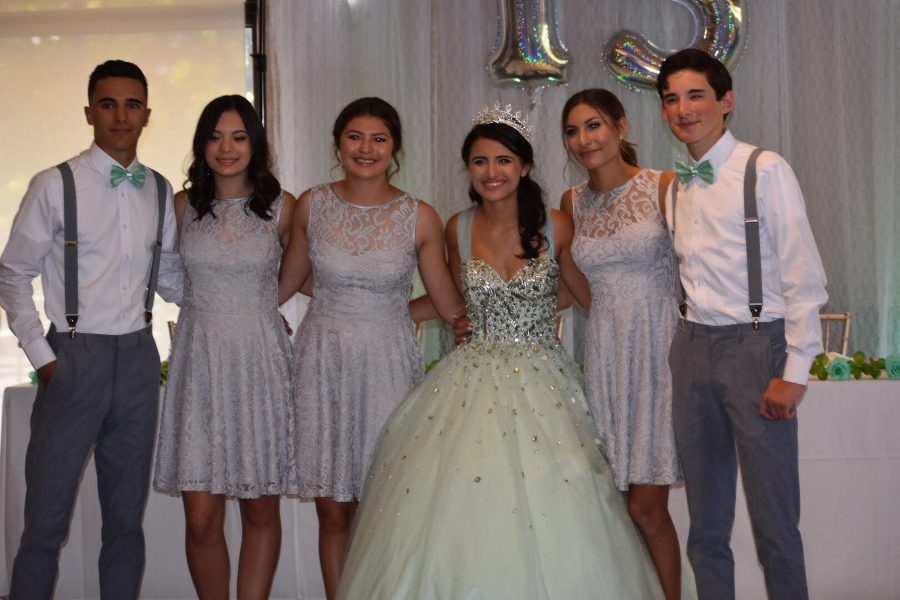 Courtesy photo
This weeks sensational sophomore and first of the 2018-2019 school year is Maria Cuevas! Maria is involved in Blueprint, Volleyball, Track, and she's an assistant in the media center fourth period.
This past summer Maria went to California and celebrated her birthday by having a quinceanera, which is a celebration of a 15th birthday in the Mexican heritage. She spent three weeks with her family in California. Sicily Yingling and Malia Danish went out to celebrate with Maria. Not only did they throw Maria a big party, but they also went to Six Flags.
Maria is not sure what she wants to do in the future, but she does know she wants to go to college for photography. Maria has taken pictures for football, wrestling, basketball, the freshman class party, and she's a photographer for the BluePrint.
"She is a gifted photographer," Mr. Naylor explained.
In her free time, Maria likes to hang out with her family and play volleyball. Her favorite subject is drivers education. Another interesting facts about Maria is that her family owns Houser's Subs, and she has gone across the country in an RV.
She's an amazing friend to everyone!
"She is super sweet, caring, and nice. She will doing anything for her friends. I don't know what I would do without her," said classmate Kaitlyn Dickinson. Isabella Barbosa, who has known Maria since they were three, said every year their friendship grows and matures. She continued by saying, "she has always been there for me through it all, she is truly an exceptional person."
Maria is very hardworking. Mr. Naylor said, "Maria is one of the most self-motivated and creative students he knows and her talents and visions go beyond the typical high school work."
Maria also loves dogs!