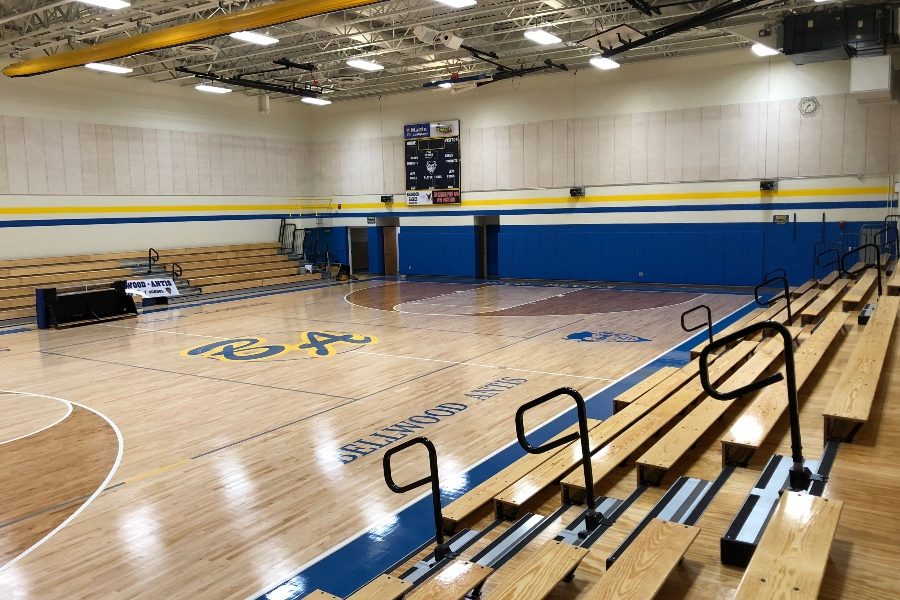 Kaelynn Behrens
Bellwood-Antis has had the top boys and girls basketball programs in the ICC for more than a decade, but the team's home gym had fallen behind.
The first day of school has come and gone, and students embraced the Bellwood-Antis atmosphere without a main High School gym because district officials committed to remodeling it over the summer.
The renovated high school gym is set to open Thursday with a volleyball game against Mount Union after three months of work at a cost of $135,000.
B-A athletes are thrilled with their new home.
"I am very excited to play in the new gym because I feel like it will be safer for all athletes involved," said junior volleyball player Sakeria Harlson
"I can't tell you how excited I am to start practices and open gyms. I'm sure they did a great job," said junior basketball player Ali Campbell.
The new gym consists of a new divider and new wooden bleachers with a middle aisle and a railing. As for the floor, it has been sanded down and restained to look lighter, with less paint on the actual wood.
The home gym was originally built in 1990 as part of a school expansion. late in the 2017-2018 school year, the B-A board voted on remodeling the  gym. The board thought it was a good idea because a leak developed in the roof, which caused water to drain down the wall. The water ran underneath the wooden floor and all the moisture caused to wood to warp and form ripples near the location of the current equipment room. Ultimately, the gym was deemed unsafe.
After the construction  finished, civilians had to wait ten more days before actually entering the new facility.
"I think this is great. We definitely needed a facelift. People are going to come into our gym and say 'wow this is amazing'. This is something we should all be very proud of," said health and physical education teacher Nick Lovrich.
Mrs. Lori Nyman, the girls PE coach, said a facelift was well deserved.
"I think this whole project was an excellent idea. It was definitely time for a makeover," said Mrs. Lori Nyman.