BYOD: Can Bringing Electronics to School Work at B-A?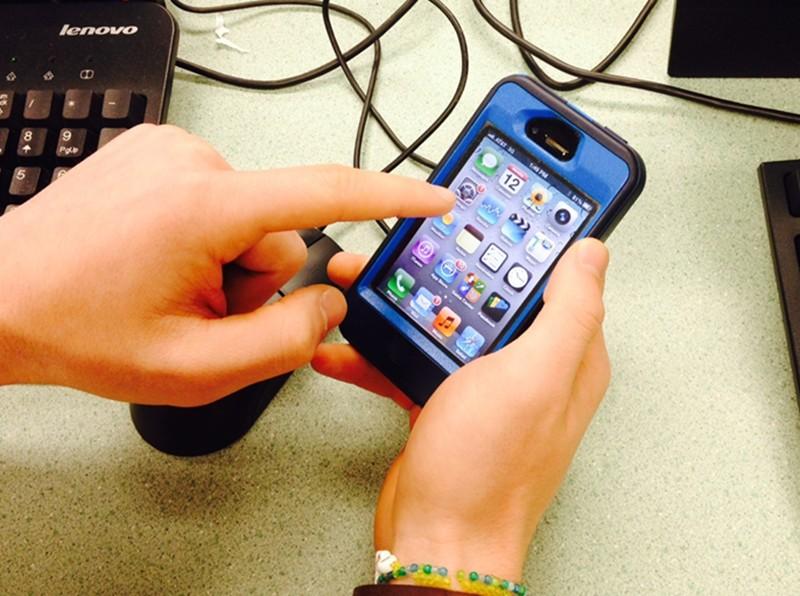 A group of ten students was selected last week to pilot the Bring Your Own Device (BYOD) program at the Bellwood-Antis School District.  Each student brought in their own electronic devices to school to use, testing out the program to see if it's worth pursuing, according to Michael Lingenfelter, the technology coordinator for the Bellwood-Antis School District.
"For a district our size, it is not feasible to buy every student a device to use.  The students selected are exploring what they can do and the limitations they run into.  BYOD would allow students to bring in their own device to use in school for assignments.  They aren't allowed to text.  BYOD is a privilege and it can't be lost due to misuse," Lingafelter said.
According to Lingenfelter, the District has three goals that are limited in the first trial. One goal is to see if they can create an environment for student devices. The second goal is to create some form of level playing field for communication, collaboration, etc.  The third goal is to identify impediments to utilizing BYOD and overcome those impediments.
He said managing student use was the "easy" part during this trial period.
"We carve out a section of a wireless network and provision access for a student device," Lingenfelter said. "In the envisioned "BYOD" environment, students will register their device, agree to a user policy and then be extended privileges to access district resources."
The students selected for the program had some interesting reactions.
Chad Luensmann, a junior, said, "An 'up' to the program is that we can do assignments here and at home, such as essays." He also added, "They need to open the program up. Keep it small, but try it."
Crystal Evans, another junior, agreed with Chad on BYOD's potential for assisting with homework. "It might make it easier to do classwork," Crystal said.
Junior Isaac Mills said, "Teachers need to incorporate more technology to be able to use (BYOD).  For example, there is no use for BYOD in math."
Chad, Crystal, and Isaac all agreed that the BYOD program has its ups and downs.  They all said with our curriculum now the way it is, there is really no point in having the program because technology is not being used like it could be.
BYOD may not be going as smoothly as the pilot group had hoped, but maybe in the distant future, this program can be incorporated throughout Bellwood-Antis.