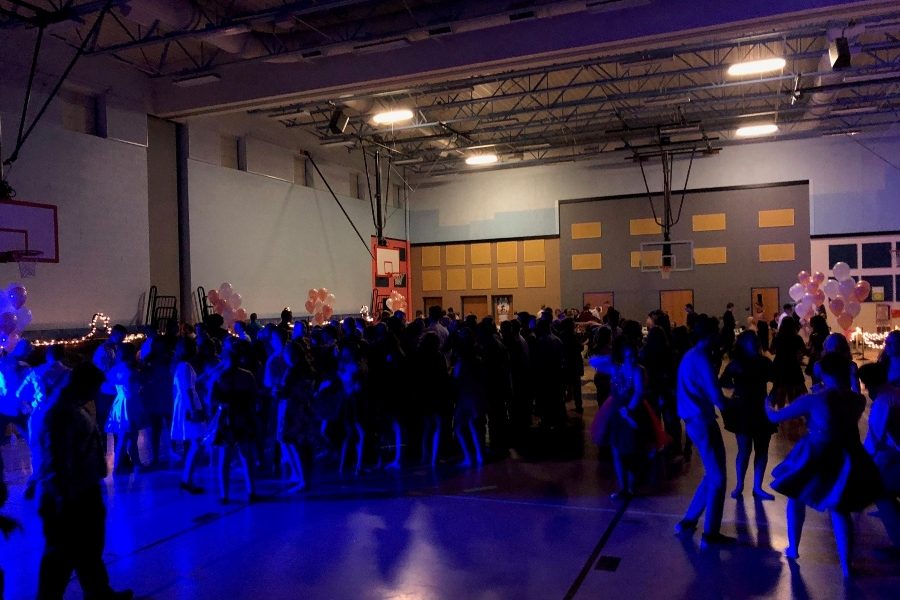 Kerry Naylor
Last Saturday, Bellwood-Antis has its first homecoming dance in a long time to kick off this homecoming week and to introduce the Homecoming court to the entire high school.  Sponsored by the Bellwood-Antis Renaissance Club, the dance was semi-formal and roughly half of the school was there.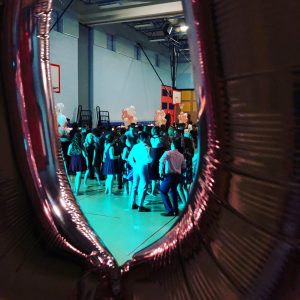 Court members Alivia Jacobs, Riley D'Angelo, Kaylee Kasper, Mikayla Pluebell and Paige Wenner were on hand for introductions and photo-ops.
As you walked in the elementary school hall was decorated beautifully and the court was greeting everyone as they entered.
"I thought it was nice that we could greet others coming into the dance. I liked the organization of it, and it gave me a chance to personally engage with people," said Paige Wenner.
This year's homecoming dance also had a new location compared to other school dances – the Myers Elementary school gym.
"I liked that it was in the elementary gym since it was bigger.  It gave us more room to dance and it was less crowded," said Tori Mauk.
Not only was the location different, but the setup for the dance was also different.  In past years, you had to make your way out of the high school gym to get refreshments; however, having the dance in the elementary school left room for refreshments and seating in the back of the gym. Everyone had lots of room to dance because of this.
"The setup was convenient, and I had a great time dancing with my friends," said Sydney Lechner.
The dance was a huge success and Renaissance is planning on having more in the future.
"We are so glad that our Renaissance Club could sponsor the first Homecoming Dance in a long time.  We had over 200 students attend the dance and many commented that they had an extremely good time, which was great to hear!" said Mrs. Alli Stinson, one of the club's advisors.  "While having the dance the week before may have been different than other schools, we feel that it served as a great way to kick off the festivities of Homecoming Week and gave underclassmen an opportunity to get to know the candidates a little better.  We look forward to Spirit Week, the Lip Sync Battles on Wednesday and the parade and crowning on Friday."