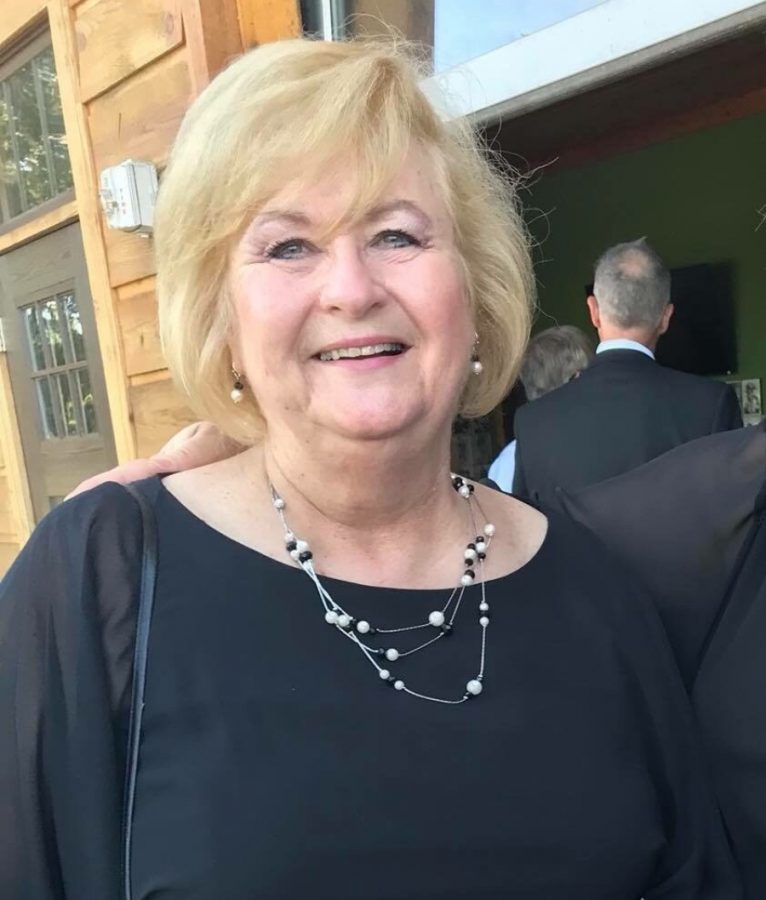 Courtesy photo
Mrs. Linda Noonan is always a smiling face at Myers Elementary school. From her work in the classrooms to her volunteer work with Service Paws, she has always had a positive impact on the school and definitely brings positivity to her teaching!
Mrs. Noonan retired last month after 37 years as a Title I reading instructor.
Mrs. Noonan has touched many students on a personal level.
Myers student Lily Briggs said she loves Mrs. Noonan and is going to miss her very much. She said she's made school such a happy place for her.
"Without Mrs. Noonan, I wouldn't know how to read my Bible," said Lily.
She will also be missed among fellow staff members; however, they are still happy for her to enjoy her retirement with her family and dog, even though it's very hard to see her leave.
"The staff at Myers is truly a family and Linda is a member of our family that is irreplaceable," said first grade teacher Mrs. Christina Hughes. "The impact she has made on both the students and her co workers is immeasurable. Linda helped hundreds of students throughout her years here  and spent time building a positive/loving rapport with each and every one of them."
Mrs. Noonan says the most memorable times were teaching kids how to read. She has been an avid reader herself since childhood and she says "watching little ones discover the power, adventure, and the joys of the printed page is wonderful."
For Mrs. Noonan, the look on students' faces as they realize they can do it was priceless!
Mrs. Noonan first worked at Myers as a volunteer for 12 years. She was a paid employee for 25 years.
She says her retirement was "a bittersweet event." Mrs. Noonan said she would miss her hundreds of children and friendship bonds with the staff most!
"We are a big family that supports each other through life's joys and sorrows," Mrs. Noonan said.
Mrs. Noonan has had a variety of jobs over the years, like working in the office with Jim Bilka and Kathy Dietzel.
"It was a job like none other!" Mrs. Noonan recalled. Spending 6 years in 2 classes with Mrs. Geist stands out, along with the early trips to Hawaii.
Mrs. Noonan said she would like to complete training for her dog, Mazie (Amazing) Grace, for certification as a companion dog now that she's finished teaching. She also plans to do some gardening, reading, church events, and enjoying her grandchildren's sporting events.
Mrs. Noonan says she will always be grateful to the children, friends, co-workers, and community of Bellwood-Antis for being a fulfilling part of her life!