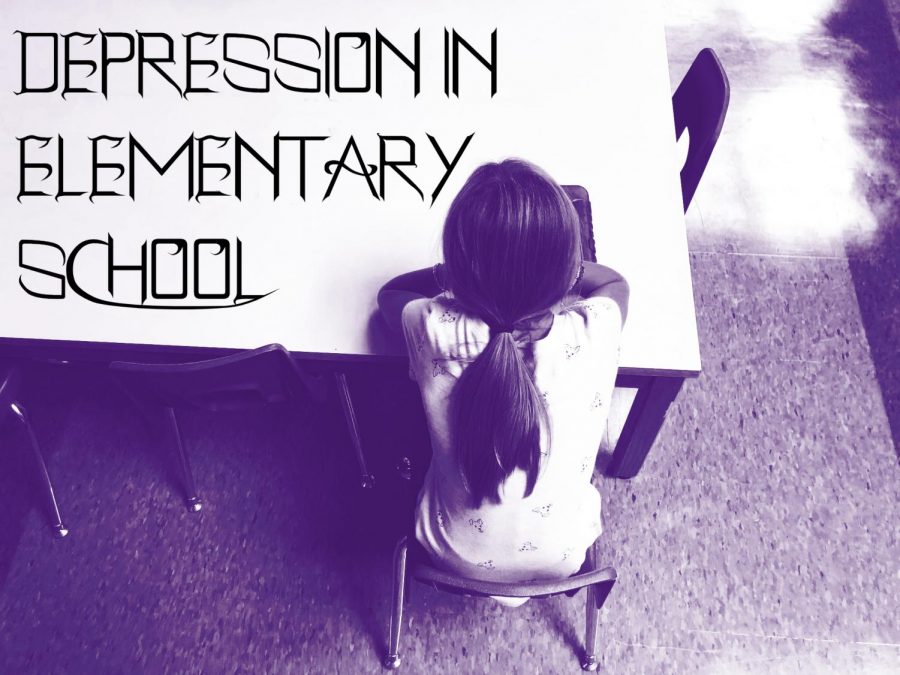 Jestelynn Heaton
Depression is a topic no one wants to talk about, a subject that society shy's away from, despite the fact that it's a major issue Americans face every single year.
Studies show there's a new kind of depression becoming more prevalent across the country. It's not the kind faced by adults in offices, nor is it the depression in seen in high schools. It is in the least expected place, elementary schools, where, according to one study, up to five percent of children and young people face depression.
Myers Elementary Principal Dr. Harpster said that she absolutely believes that there are elementary students suffering from depression, and she has recognized the increase over her 30-year career.
"There are many more stressors," said Dr. Harpster," For example, earlier in my career there was never worry of terroristic violence in schools. There is a continuing increase in divorce and separation among marries couples, and greater incidence of 'break ups' among people living together. I attribute this to the decreasing health of 'families and family relationships'"
The main causes in elementary students, she said, are family roots, mental health, and peers relationships.
"Parents don't really know about depression in elementary students for two reasons," Dr. Harpster said, "They don't either notice it or they don't understand what is happening with the child. Parents can try talking to their child and get a better understanding of why their child is depressed."
Dr. Harpster said family transitions such as divorce, family members going to jail, or children being placed in a foster care situation can cause serious depression. The child may not be properly prepared for quick transitions in the family atmosphere.
Dr. Harpster also said that the world isn't as safe as it was when she started her career.
"I think because children at younger ages spend so much more time with other children then they did at the start of my career and because of the multitude of activites and connections through devices, children are far less 'protected' than they use to be," Dr Harpster says," Now they are figuring out and coping with unhealthy family relationships while too many are coping with unhealthy peer relationships."
Symptoms of depression include unexplained sadness with no event to cause it, absenteeism, lagging school performances, losing focus, and withdrawal from activities and friends/family. There are other symptoms and warning signs, as well as root causes of the problem, available here.
Myer's guidance counselor Nicole Engleman said one way of detaching depression is through simple awareness.
"Parents can have ongoing conversations with their children to keep a pulse on how their children are feeling about school, friends, family situations," she said.
Mental health is another big issue. Some students go to school already pre-diagnosed with mental issues, like bipolar disorder or obsessive compulsive disorder, which makes it hard to fight depression for an elementary student.
One way Myers addresses the depression and other mental health issues is through its Elementary Student Assistance Program or ESAP.
"The Elementary Student Assistance Program is a team of school professionals, including teachers, the school nurse, the guidance counselor, and the principal, who meet on a regular basis," Mrs. Engleman explained. "The role of this team is to identify barriers to learning and to connect students and their families to support services within the community."
Dr. Harpster's said she sympathizes with students who more and more deal with adult issues.
"I feel sad for families. No child deserves this," Principal Dr. Harpster stated.