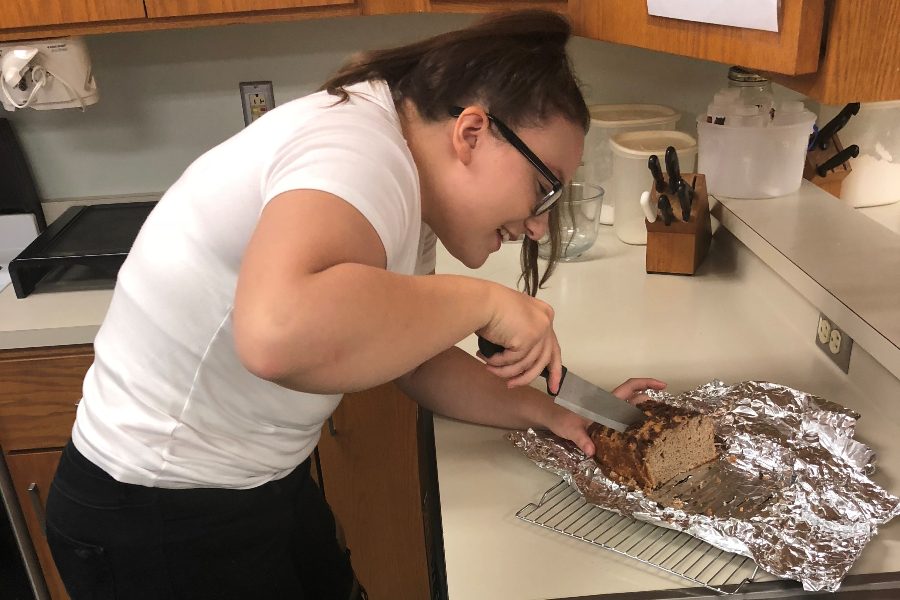 Jestelynn Heaton
This week's culinary artist of the week is senior, Riley Amerine.  
Riley Amerine took Home Economics this year because she had to and to advance her cooking abilities. Riley would rather cook every day in class rather than sew because she has never had the skills to sew.
Her favorite meal to cook is pancakes, while her favorite part of Home Economics is that she gets to eat in every class. 
 Riley has some previous experience in cooking from her last job.  
"I worked at a gas station and I had to remember the menu like the back of my hand or else I would have been fired," Riley said.
Having to remember the menu at her last job helps her in remembering different cooking techniques and different measurements.

Home Ec. Ms. Harris has enjoyed having in her class.
"Riley has a great personality and she's always very friendly," said Ms. Harris. "And she's a great cook."