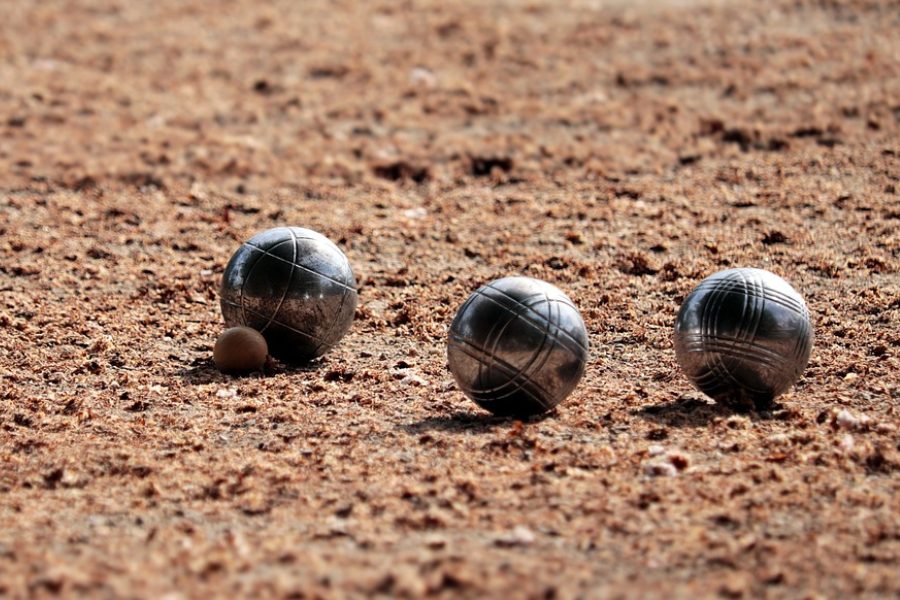 Public domain image
Remember when last year's Lady Blue Devil basketball team overcame all obstacles and won the PIAA Championship? The opportunity allowed many young girls to achieve their dream of being a champion.
While it opened doors, there was still a segment of the student population for whom the dream would never be a reality.
Until now…
Bellwood-Antis is launching its first bocce team through Special Olympics Pennsylvania Interscholastic Unified Sports.
During the 2018-19 school year, Special Olympics Pennsylvania will provide funding support, guidance for staff, and assistance for Bellwood-Antis High School.
The team is made up of those students who qualify to participate in Special Olympics as well as those who do not.
This is an official sport sanctioned by the PIAA that includes the excitement of a state championship tournament in Hershey's Giant Center at the end of the season.
The idea came through high school principal Mr. Richard Schreier and Key Club advisor Mr. Charles Burch, who support the Key Club's annual participation in Polar Plunge for PA Special Olympics.
"It's a great cause! (Our) efforts in Polar Plunge got us on the radar for this.  The (coaches) are expected to be enthusiastic, love working with the kids, and should have some knowledge of bocce," said Mr. Burch.
The bocce team will consist of up to eight athletes in grades 9 through 12, including any up to the age of 21 who are receiving services from the school. Practices will be held about two days a week as a winter sport.
The team will be coached by B-A teachers Mr. Brandon Stewart and Mrs. Molly Seese.
"I'm really excited about coaching the bocce team. We have a great group of student athletes I look forward to working with," said Mr. Stewart.   "There were many students who I thought would be great for this team. I wanted to contribute to this new team because I wanted to get more students involved in a team at BAHS."
Special Olympics Interscholastic Unified Sports (IUS) is a co-ed after-school high school sports program. It brings together students with intellectual disabilities, other disabilities, and without disabilities on teams for training and competition. This program not only keeps students active but also brings together students with differences, make them feel welcome, and creates friendships while they learn and interact. Special Olympics PA wants to partner with high schools throughout the state, and also provides funding support, resources, and technical guidance.
Influences of Interscholastic Unified Sports
Improves health and fitness, especially for students with disabilities facing higher risks.
Develops life skills, social skills, helps self-esteem, fosters social inclusion, and brings different students together.
Bullying can be reduced due to awareness, engagement, and getting to know others and make new friends.
Students are valued for their unique talents and skills. Diversity is separated.