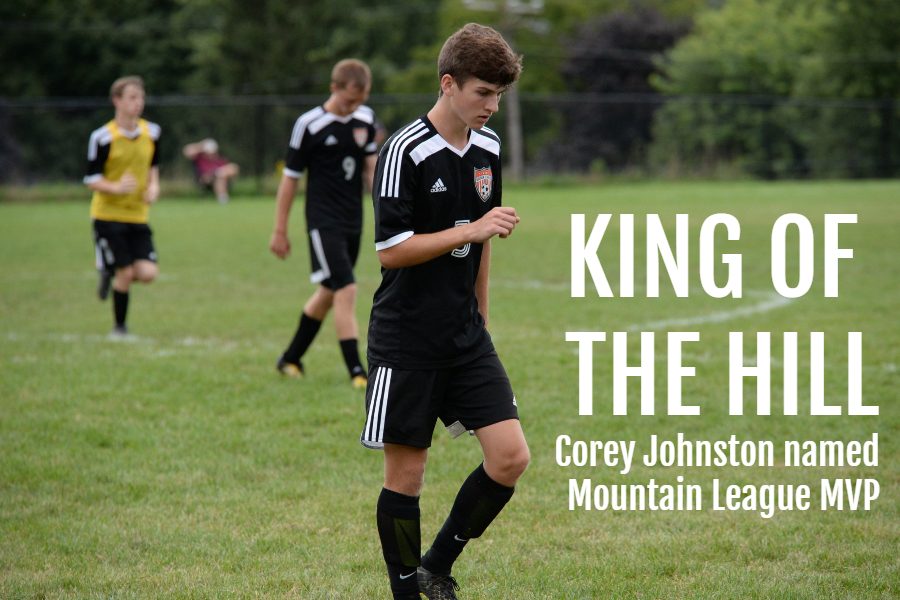 Terry McCaulley
Compared to Tyrone, Bellwood-Antis is the smaller school when it comes to the rival schools' co-op teams sports relationship, and yet B-A athletes have still found a way to be crowned Mountain League MVP.
That continued when B-A's Corey Johnston was named Mountain League MVP on Tuesday after leading his team to an 8-11 season, and a District 6 3A championship appearance.
"He is ultimately the glue that holds our team together with our possession-oriented style of play," said Coach Nick Miller. "Corey approaches every game and practice with focus and intensity, and as a leader he holds us all accountable by example. With the grades to match his soccer ability, he is the consummate student-athlete."
Corey had 10 goals and 5 assists on the year and contributed to his team a huge amount after making the switch from forward to midfield this year.
"The change wasn't anything new. I played midfield in club soccer, so it wasn't anything I hadn't done before," said Corey.
Bellwood-Antis athletes have had quite the history of winning Mountain league MVP's for their respective co-op teams.  In soccer, Alex Bartlett won MVP in 2013, and Marissa Panasiti won the award for the girls team team in 2015.
2018 B-A grad Tina Hollen was also a three-time mountain league MVP in tennis for Tyrone.
All together Corey has 38 career goals and is on pace to break the school record of 55 next year, a record currently held by B-A's Noah D'Angelo.
"I'm not really focused on breaking personal records, I'm just trying to do my best for the team.  I just want to improve on anything I can.  If I work hard enough, the records will come," said Corey.
Coach Miller said the award clearly demonstrates how people around the league feel about Corey's effort and skills.
"I believe the honor is well-deserved," said Coach Miller. "The Mountain League MVP is voted on by all the coaches in the league, so Corey is well-respected."