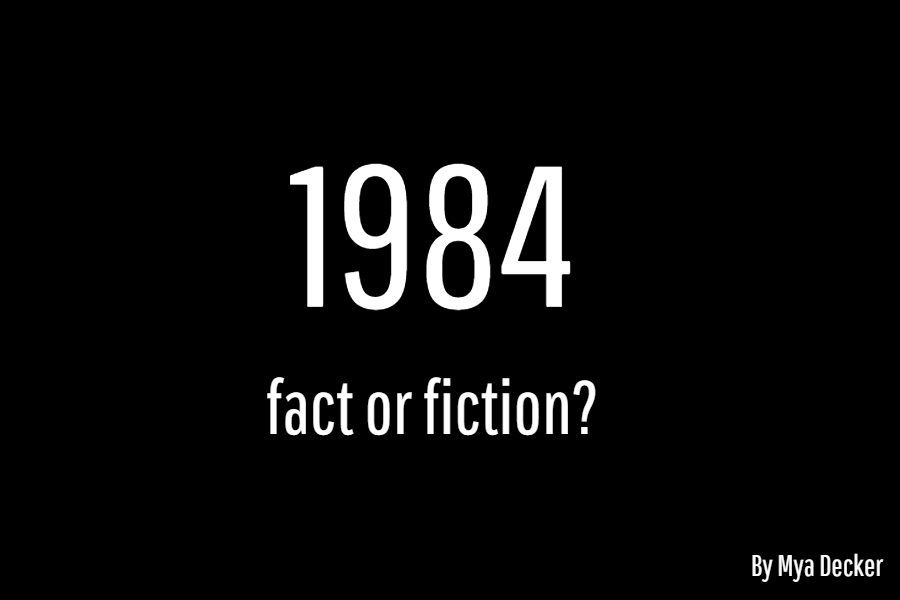 BluePrint photography
Nineteen Eighty-four is chilling simply  because it was written in the 1940s and yet is completely relevant in 2018.
As a teenager living in this era, I don't know anything different than hitting the allow button on every app I sign into. Its normal for me to allow whomever to look at whatever on my phone.
The microphone? Sure. The camera? Definitely. Notifications? Go for it. Location? Ehhh that's questionable, but hey, why not?
For the average middle aged person, though, 2018 could be scary because they did not grow up in a world where advanced technology was a part of their everyday life. Seeing where technology has gone has to be scary to see or at the very least strange. Back then, 1984 was meant to be a warning. However, right now it is a description of modern society.
But we, as Americans, put ourselves where we are this very moment. We elect our leaders, our officials, and our delegates. So in that way I don't think its fair to say that the government is in full blame for how our society is being run at the moment. We all played a small part in the big picture.
There is a quote that says, "It's funny how day by day nothing changes. But when you look back, everything is different." As a nation, I think this is the point where we realize we are in a position much like the main character 1984, Winston Smith. Things have gone south for us and there isn't much of a way to turn that around. For instance, social media has anything and everything authorities could ever want on you. The second you click 'allow' you are giving up rights that most people don't know they had. They, whoever they may be, can listen to what you are saying even when you aren't on the app that you gave the permission to in the first place
Another take on it is surveillance. In 1984, the citizens of Oceania are constantly being watched. In the mornings, there are workouts through the telescreens and if at any given time you aren't working hard enough, the government can communicate with you and tell you to try harder. To me, that's a violation of privacy and seems completely absurd, but if you look at society right now every stop light has a camera and every inch of the grocery store is being watched. I think the only real difference is that the cameras are one way. They can only see us. Cameras today are used for punishment and proof later, not in the now like in 1984.
If you are looking at the big picture comparisons between 1984 and 2018, I guess you could say, "Yes, this is exactly like 1984 and we are in danger." But genuinely the citizen's of Oceania's lives were poor and they were even losing the right to use words. The Party, the name for their government, was changing the way news happened so that it was your word against the Party's. Their day consisted of the same sad routine because the government had that much control over what each citizen was doing at any given moment. We, on the other hand, can still sit in our houses and have privacy for the most part in 2018. We can still choose what we want to do with the three hours of free time we have between school and the football games on Friday nights.
There are a lot of creepy similarities, but I do not feel we are living in 1984.