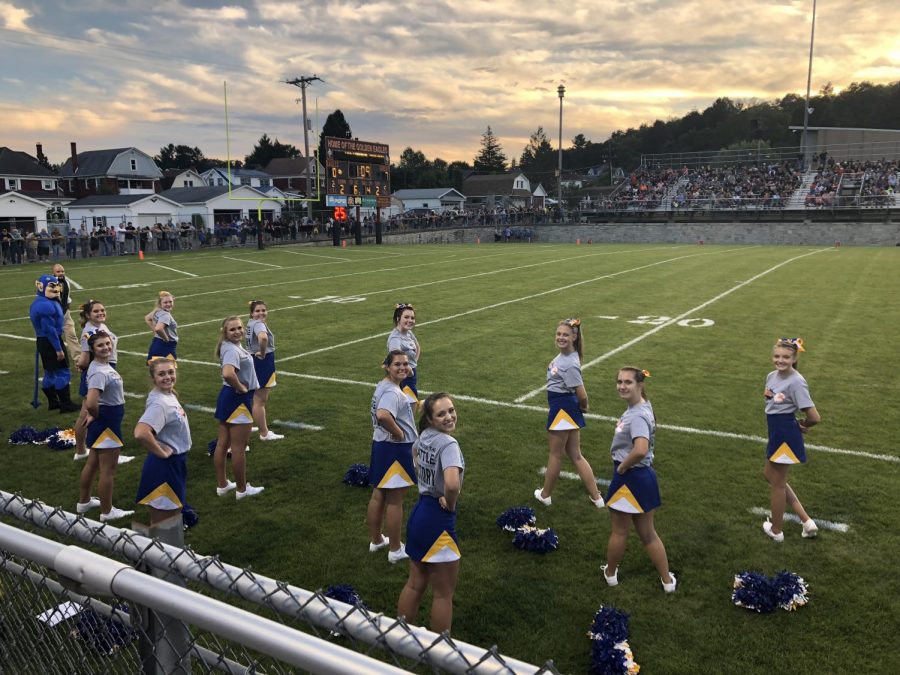 Mya Decker
Basketball, football, volleyball, and hockey are sports. Cheerleaders on the other hand, are a sideshow, a part of the action but eye candy at most. At least that's the popular perspective in Bellwood and many other high schools in America.
High school sports are a core part of the student experience, and Bellwood-Antis cheerleaders are at all football games in the fall, home and away. They support the girls and boys basketball teams in the winter and  cheer on the wrestling team at each home meet. They are working three to four days a week during the school year. However, they don't get the recognition the larger sports teams receive from the student body or the public.
Instead, many cheerleaders feel they are degraded for their participation in the sport.
"I think the comments the boys make, about my body….are disturbing and disrespectful. They would never say those things to the girls basketball team," says sophomore Caitlyn McCartney.
While some people make rude and degrading comments just to get under a cheerleaders' skin,  others genuinely believe cheerleading requires no athleticism at all.
The debate brings into question exactly what makes a sport a 'true' sport. Cheerleading actually crosses a lot of requirements off the checklist.