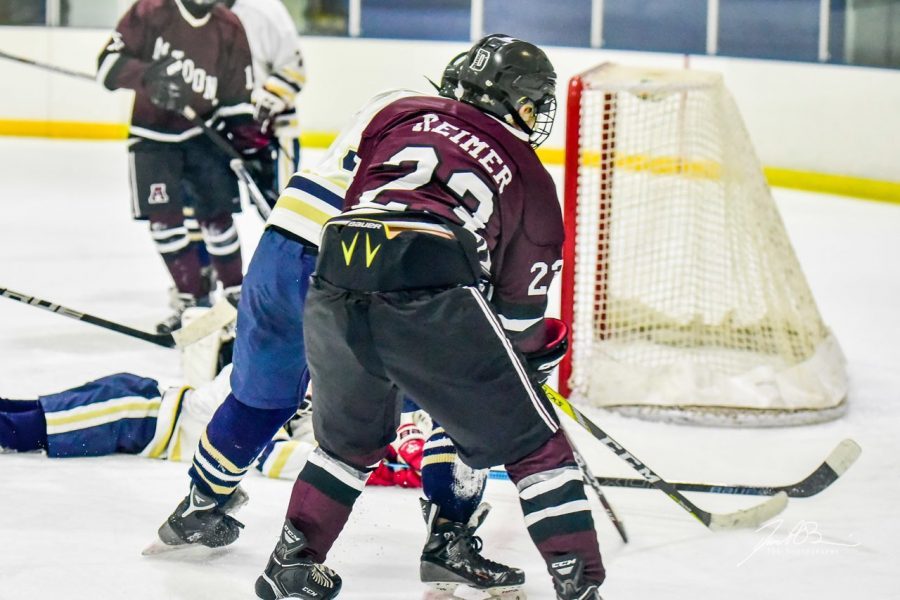 Tim O'Brien
B-A underclassmen Arik Shildt, Connor Fellabaum, and Aiden Reimer have  ice in their veins.  
All three students represent Bellwood-Antis in hockey playing for the Altoona Mountain Lions.  
Bellwood-Antis is affiliated with Altoona Mountain Lions through a hockey co-op in the Laurel Mountain Hockey League. The team is currently 3-1 heading into its next game Thursday against Forest Hills at Galactic Ice.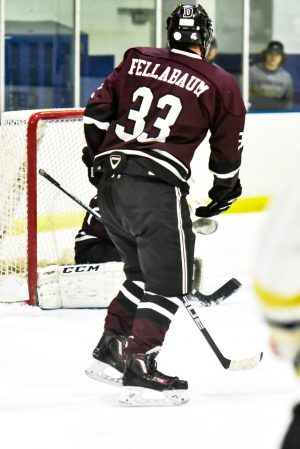 They are competing for their third consecutive championship, having won in 2017 and 2018.
Arik started playing hockey at seven years old when he participated in Little Penguins Program which is sponsored by Sidney Crosby and gives new players free equipment.
Connor started playing when he was six or seven in a house league, and Aiden started playing hockey when he was in first grade.
Arik said, "If anyone wants to give hockey a try, they should contact Galactic Ice in Altoona Pa."
When asked what the hardest thing about playing ice hockey was, Arik said, "Keeping up with the speed of the game, skating forward then transitioning backwards quickly, and scoring goals is the hardest part of the game for me."
For Connor, "The hardest thing when playing ice hockey to me is learning to skate and knowing your position."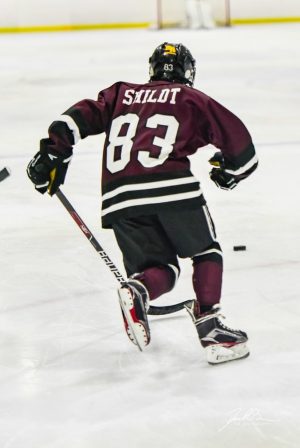 When asked what it means to represent Bellwood-Antis while competing for Altoona, Arik said, "I am proud to represent Bellwood.  I wear a B-A Football sticker on the back of my helmet. Being in football really helps me physically prepare me for the hockey season."
Aiden says that the best part about playing hockey is making new friends.
One of his proudest moments was when he scored a hat trick against their rival team in 7th grade.
Some of Connor's proudest accomplishments in ice hockey were his big hits.
Arik's biggest accomplishment was in his first travel season with the Altoona Trackers where he scored 19 goals and 5 assists in 20 games to lead the team in scoring.  "Also being part of the Altoona Mt. Lion Varsity team and playing to win our second consecutive league championship in going undefeated in 2018 is one of my proud moments," said Arik.
Come and support your Blue Devil Hockey players! Home games are played at Galactic Ice in Altoona, and you can check out the Mountain Lions' schedule here.