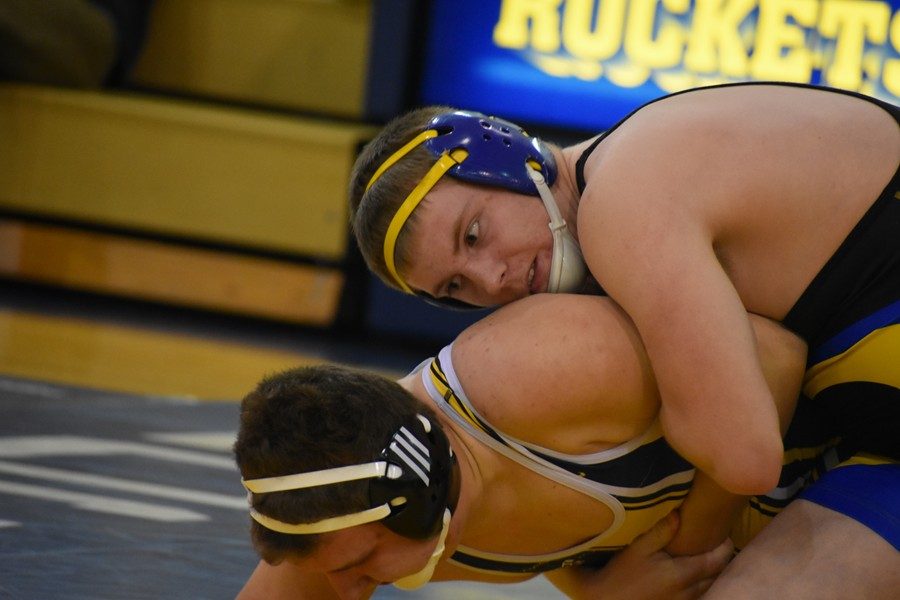 Maria Cuevas
With Winter Sports right around the corner the Bellwood-Antis Wrestling team looks to have a great roster this year with a strong group of returning letterman.
Seniors Trentin Whaley (195), Colton Gority (170), Paulino Cuevas (126 or 132), and Derrick Noonan (152 or 160) are back, along with junior Evan Pellegrine (285) and sophomore Ty Noonan (132 or 138).
"We have a nice group of returning letterman and a large group of sophomores who have a lot of experience. We should be much more competitive, once we get the guys spend-out, in our dual meet schedule and have several guys who should do very well at our tournaments. We should have multiple place winners at each of our tournaments this year," said Coach Tim Andrekovich.
Bellwood is hoping to be a dominant force in the ICC, with almost every weight category filled. The Devils' biggest problem in recent years has been putting wrestlers on that mat, often forfeiting more than half of the weight classes.
However, this year's team is filled with tons of experienced players who are going to be stand-out performers and make a huge impact this year.
"Our returning letterman, Paulino, Colton, Derrick, Trentin, Evan and Ty, all should do very well this year," Mr. Andrekovich said.  "Trentin made our 60-point banner last year, and I expect him to do the same this year along with a few more guys. I think a few of them should be able to make it to the regional tournament this year. Alex and Aiden Taylor along with Landon Bungo and some of our other sophomores and some freshman can definitely help out this year."
Bellwood-Antis had a rough season in 2018, winning only 2 matches and taking 11 losses. The Devils look to make a great comeback this season and compete for the ICC.
"We hope to improve each time the guys wrestle," said Mr. Andrekovich. "We stress doing the little thing correctly: stay in good position always, hand control, scoring at the edge of the mat, scoring at the end of the period, being technically sound, and being in better shape that the other guy. We have more guys in the room to practice against which really helps and we should have fewer forfeits which will improve our chances of winning more dual meets. It's hard to overcome 4-5 forfeits."
The Blue Devils open their season Saturday, December 8, and the Conemaugh Township Tournament.
LINEUP AND POSSIBLE STARTERS
113/120: Kenny Robison
120/126: Tyler McCaulskey
120/126: Jordan Irvin
126/132: Paulino Cuevas
132/138: Ty Noonan
138: Ryan Malone
138/145: Aiden Taylor
145/152: Alex Taylor
152/160: Derrick Noonan
160: Landon Bungo
170: Colton Gority
170-182: Zach Cunningham
195: Trentin Whaley
220: Dominic Caracciolo
285: Evan Pelligrine