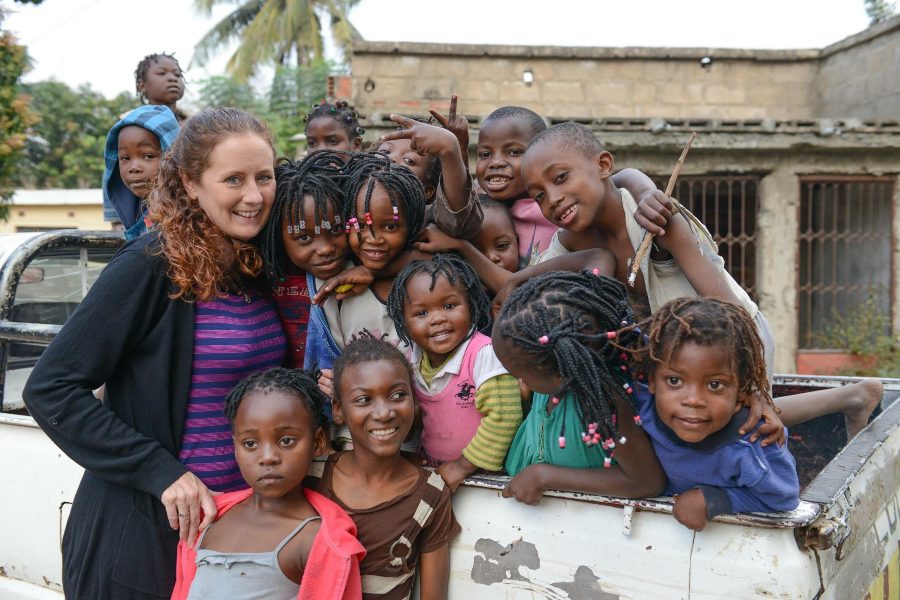 Courtesy Photo
Terri (Gaines) Larson often feels like a drop of water in the ocean, making ripples of change for Africa's poorest citizens, but that has not stopped her from trying to better the world.
"Our move to Africa was out of complete obedience to a calling from God to go. It has been tough and rewarding, but we are doing this to serve God," said Mrs. Larson.
Terri and her husband, Don, left the U.S. in 2011 to build food factories in Mozambique to develop lasting economic transformation. Before leaving, they had to sell their home, their car, and all possessions that were not essential.
The goal of their factories is to process a food product, in this case cashews, to help smallholder farmers, some of the poorest in the country.
"In 2007, I turned down a major career move and left my corporate life for a spiritual journey to discover God's true purpose for my life," Mr. Larson said. "It was in this season of listening and waiting that God spoke to me with clarity that was almost audible – saying, 'Go and build food factories in developing nations to bring lasting economic transformation.'"
The couple chose Mozambique, where 80% of the population consists of subsistence farmers who only earn $31 per year.
The business the Larson's have created is called Sunshine Nut Company. The initial plan was for 90% of the company's profits to go straight to the poor and orphaned: 30% to orphan care, 30% to the farming community where they receive their product, and 30% to grow the company by creating more factories.
Mrs. Larson said cashews, known as the poor man's crop, can form the basis of a growing economy.
"Our factory provides employment for 50 workers who roast, season, and package the cashews. This provides jobs for 1,000 workers in the factories who de-shell the cashews we buy. Our need for cashews provides income for 50,000 farming families," said Mrs. Larson.
This, in turn, allows citizens of Mozambique to provide for themselves , rather than receiving handouts.
"When African citizens are given a job at the plant, they are given dignity and the ability to provide for their families," said Mrs. Larson. "(Just) charity and giving have not helped the poor become strong and independent." 
The Larson's have also created an outreach facility called Sunshine Houses, where widowed and abandoned woman are paired with 3-4 orphaned children to create a new family. The company provides the home and monthly expenses for them to live.
Mrs. Larson is a 1981 graduate of Bellwood-Antis. She is the Sunshine Nut company's Director of Social Impact. Her husband, who was once an executive at Hershey, functions as the CEO.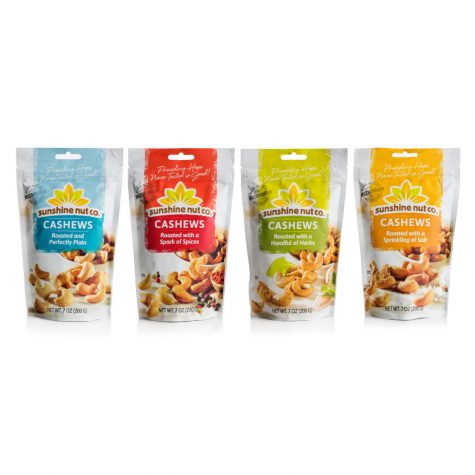 Her choice to devote her life to service at the expense of a successful teaching career in America was not surprising, according to her sister Mrs Robin Miller, who is a second grade teacher at Myers Elementary.
"Honestly, I was only surprised how much faith in God she had to be able to pack up, sell everything she owned, and leave to start a new life in Mozambique," Mrs. Miller said.  "Terri has always had a kind heart and a strong belief in seeing the good in others.  She was a teacher for many years and always had a such a positive attitude with her students and everything in her life.  We are very proud of what her and her husband are doing for the desperate and poverty stricken people of Mozambique."
The children involved in the Sunshine organization are top priority.  Before the Larson's stepped in, Mrs. Larson said, they saw children who were malnourished, wearing tattered clothes, and financially unstable. Now, they are given three meals a day, a bed to sleep in, a uniform for school, a toothbrush and toothpaste, a backpack, soap, and medical care when they are sick.
When Sunshine children are learning at school, a caretaker is running a community program for the children who aren't involved in the Sunshine program. They receive love and attention from the caretaker, play time, academic learning, a Bible story, arts and crafts time, and cultural songs and dancing.
Terri said she and Don have three main goals for their ventures, which include Sunshine Houses, community, and their work with farming communities. The goal for Sunshine Houses is to raise orphaned children in a way that enables them to succeed in everyday life, leading them to become strong and impactful adults. The goal for the community is to provide support for the neediest children, which relieves stress off the rest of the community. The goal for the work with the farming community is to help them get back on their feet, but not provide everything for them. Instead, Mrs. Larson said, farmers need the dignity of doing work for themselves in order to experience a sense of accomplishment.
"We want to be a beacon of light to this community," said Mrs. Larson.
Success takes time. Turning poverty into prosperity does not happen overnight and the Larson's understand that. When they moved there in 2011, Mozambique was the third poorest country in the world. Now, it is the seventh.
To support the Larsons and their mission to bring Mozambique out of poverty, those interested can simply buy their product. Sunshine Cashews can be purchased at Martin's, Wegmans, and Whole Foods. They are also available on Amazon and QVC.
Mr. and Mrs. Larson have set up a charity website where donations can be made.