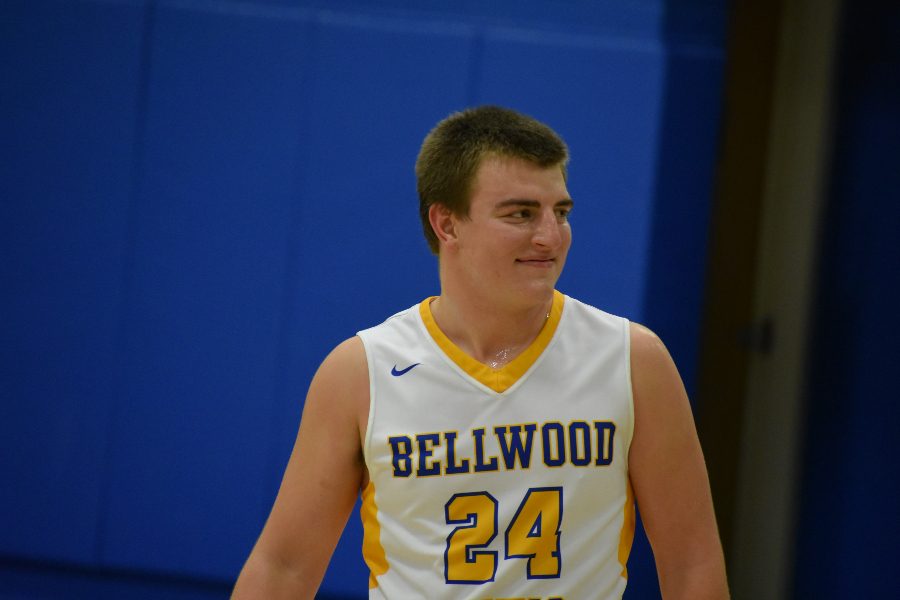 Malia Danish
Last night the boys' basketball team hosted Southern Fulton and came out of the game with a 50-46 loss.
The devils are 4-5 this season and having an inconsistent first half of the season.  The loss came on the heels of a win over Juniata Valley on Monday that handed the Hornets their first ICC loss since 2016. Earlier this year, the Devils defeated Hollidaysburg before getting mercy-ruled by Tyrone.
Junior, Troy Walker said, "I think we come with a great attitude some days, and then after a win, we end up losing that energy."
The Devils will face Moshannon Valley tomorrow night, and hope to come with that energy to win the ball game and come out with a win to get their momentum started.
Senior Mason Yingling has been a major leader for the Devils this season, averaging 15 points per game.
Southern Fulton  slowed the pace down against the Devils and wasn't afraid of keeping the ball in their possession for a long period of time. This could have confused the Devils.
Yingling said, "They were a very patient basketball team. They played very good defense and made us work for every shot, and on offense they held the ball until they got the shot they wanted. It was very frustrating at times being that there is no shot clock.  We just played defense how we have been playing and ran our offense and tried not to force anything dumb."
B-A led 10-8 after the first quarter, and the game was tied at 19-19 heading into halftime. The only real edge for either team came when the Indians carried the third quarter 16-11 to open a 35-30 advantage.
Nathan Wolfe led the Devils with a season-high 20 points, while TJ Wyland added 15.