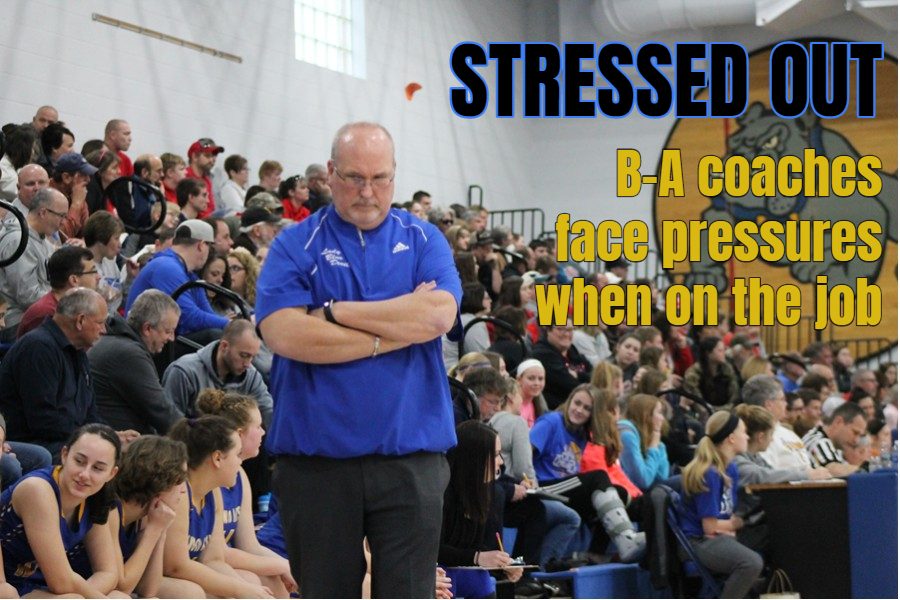 File photo
Stress is your body's way of responding to any kind of demand or threat. Coaching at any level causes stress, and there are many stories of coaches having health issues from the constant toll it can take on a person both mentally and physically.
Bossier High School assistant coach Anthony Johnson from Northwest Louisiana suffered from a major heart attack at the age of 50. The middle-aged man coaches two high intensity sports, football and track. Stress on the coach sparked his heart disease, which ultimately caused the heart attack, according to doctors.
Even more notable is the story of Urban Meyer, the Ohio State football coach who left Florida because of the stress his job had taken on his body. He stepped down at OSU in January because of health problems brought on by coaching.
Bellwood-Antis girls basketball coach Jim Swaney, who's got nearly 500 wins and a state championship under his belt, said he isn't surprised to see someone like Urban Meyer be so negatively affected by the stress of coaching.  "For college coaches their livelihood depends on wins or losses. When you have a family that can be very stressful. There is so much more media scrutiny on top of that, you have to choose your words very carefully," said Swaney.
The constant race to try and be the best has coaches taking major time away from their daily lives and their families. No matter the level of coaching there is a sense of stress leaving your family day after day to be a role model and a leader for your team. In some ways it's no different for coaches at Bellwood-Antis.