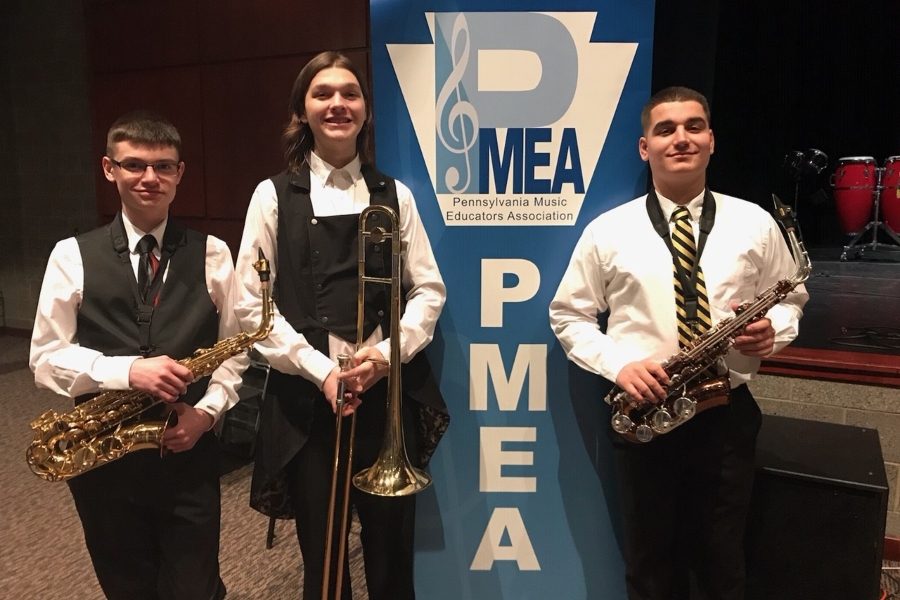 Courtesy photo
On Friday, February 1, selected students traveled to the PMEA District 6 Jazz Band Festival in Richland.
Bellwood-Antis students who attended the event were: Ellie Eamigh, playing the trombone, and  Dominic Tornatore and Alex Foose, who both play the alto saxophone.
Each of them were members of a twenty-piece band with three percussionists who took turns with them.
There was one composer and two college professors at the festival.