AP Lit Students Raising Funds for Euro Trip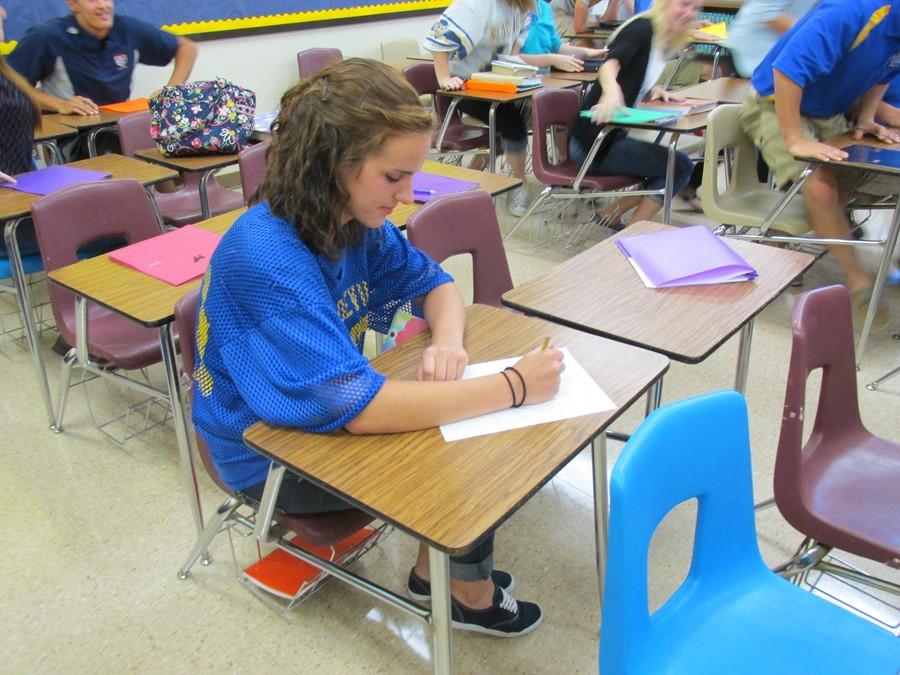 A small group of students from last year's AP Literature class, as well as the students' parents and teachers, are traveling to Europe next summer.  They will be visiting England, France, Switzerland, Italy, and Greece.
"We are really looking forward to traveling through Europe after traveling through the literature of last year's AP Lit books," said Ms. Trostle, last year's AP lit teacher who is organizing the trip.
The AP Literature class is selling T-shirts to support their fundraising efforts. Blue Devil Nation T-shirts, designed by senior Meghan Clarr, are on sale now until the end of September. The price is $12 dollars.
Lit. students will also be organizing a Blue Devil Nation section at a BA home football game.