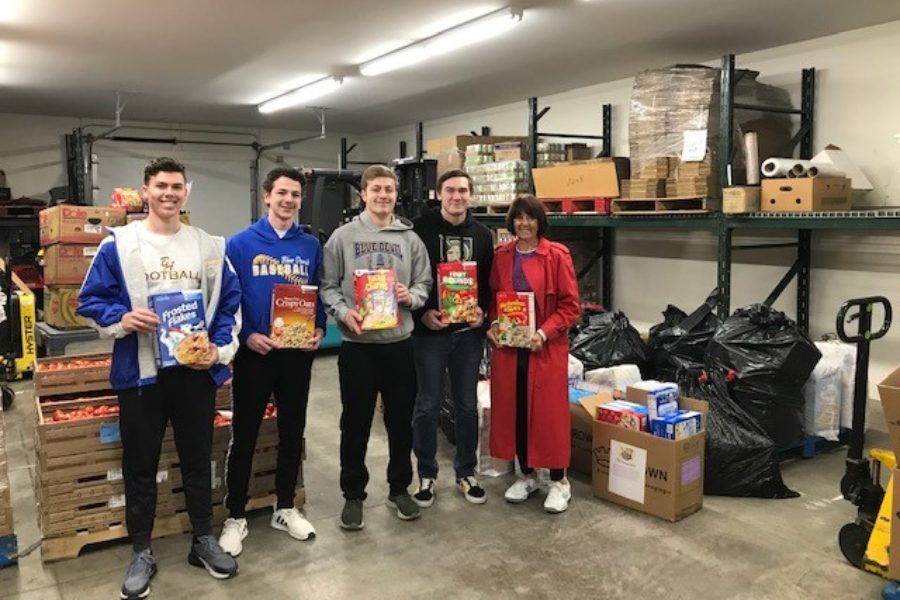 Courtesy photo
Fellowship of Christian Athletes' annual cereal drive has finally come to an end, and the grand total was 650 boxes of cereal.
Though FCA did not meet their goal of 1,000 boxes, it did not stop them from making and impact on the community.
"I'm happy with what we did this year, because the community has already given so much through mini-THON and different fundraisers. Though we didn't meet our goal ever little bit helps, so I am very happy with the drive this year," said Mr. Nick Lovrich, FCA advisor.
Congratulations Mr. Collins's homeroom, the winner of the homeroom race for the most boxes of cereal in the middle school, and congratulations to Mrs. Riddle's homeroom, the winner in the high school.
All cereal boxes and proceeds were donated to the St. Vincent De Paul Food Pantry in Altoona.