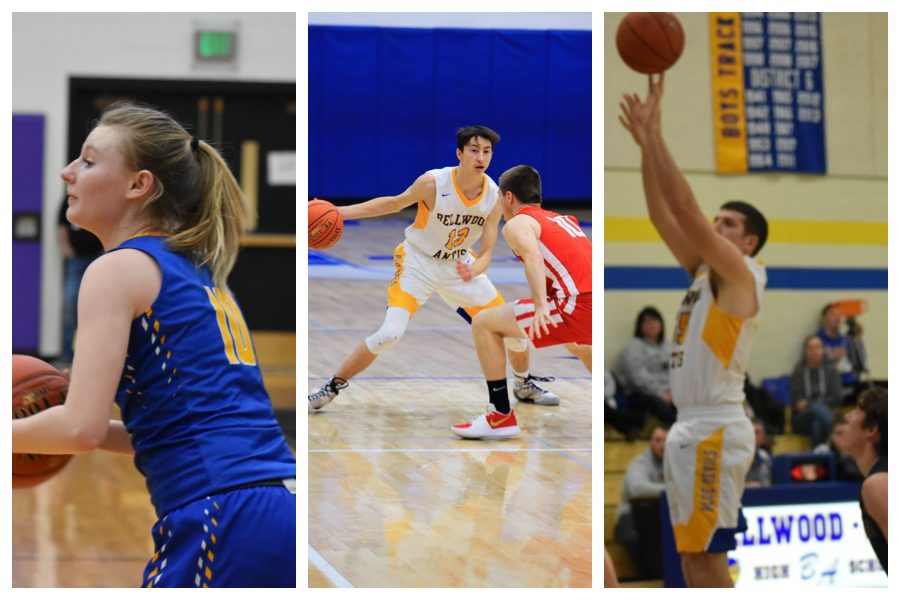 File photos
Tonight is going to be a big night for Bellwood-Antis seniors Riley D'Angelo, Mason Yingling, and Nate Wolfe, as they participate in the 14th Altoona Mirror All-Star game.
The Ladies game tips off at 6:30, with the boy's game following at around 8:30, at Penn State Altoona.
Riley D'Angelo is fresh off a state championship season with the Lady Blue Devils, in which she averaged 10 points per game, 3 rebounds, and 2 steals.  Riley broke the single game three-point record with 8 and eclipsed the 1,000-point mark for her career.
The girls team finished the season with a 27-3 record, a District 6 championship, and a second straight PIAA 2A crown.
For the boys, Wolfe, and  Yingling will be participating in the All-Star game,nearly a month after the Devils were knocked from the PIAA playoffs
Yingling finished the season averaging 19 points, and 3 assists.  Mason broke the season three-point record for B-A, hitting the mark on 82.
Wolfe averaged 14 points per game, and 3 rebounds.