Selfie board goes up outside library
Students can post self-pics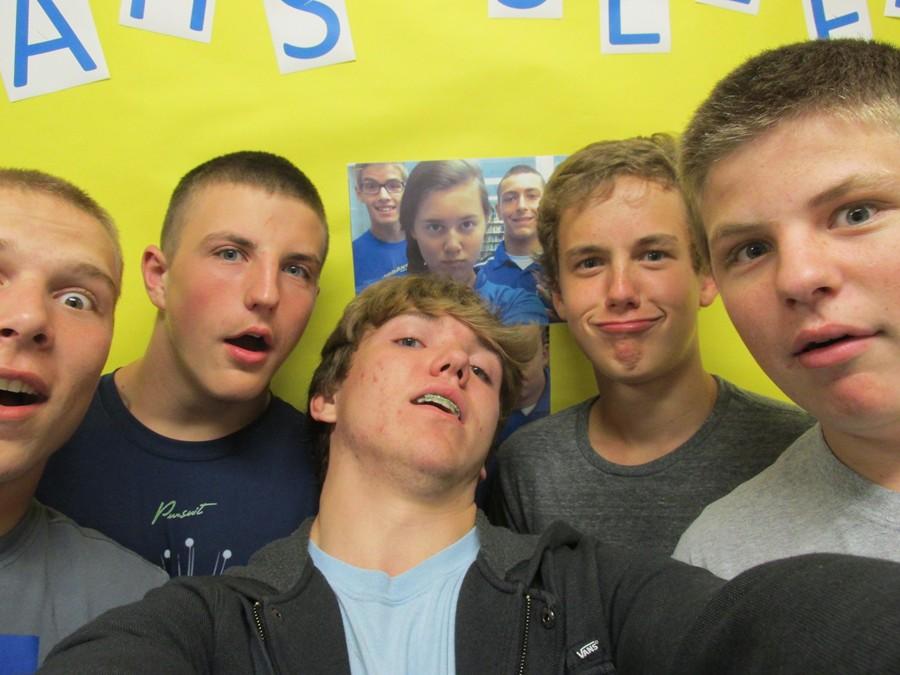 Many students may not know about the selfies that are being posted outside the library. If not, then check it out, and go post a selfie for the school.
The location of the selfie bulletin board is familiar.  For the last few years it has been used as the B-A sports board organized by Mrs. Zong.
The creator of the selfie board assistant librarian, Mrs. Litz, whose idea came from wanting to start something that involved the whole school.
"I was just thinking about what we could put on our library bulletin board that would involve the whole high school.  I wanted to show the faces of who and what Bellwood-Antis is…trendy…and fun," she said.
If you want your face plastered on the Selfie Wall, it has to be in good taste to make it to the board, Mrs. Litz said. You could send pictures of yourself, with friends, at a sporting event, or doing what you did over summer vacation.  Just have fun with it.
In order for you to have your selfie posted on the board send it by email to Mrs. Litz at [email protected]