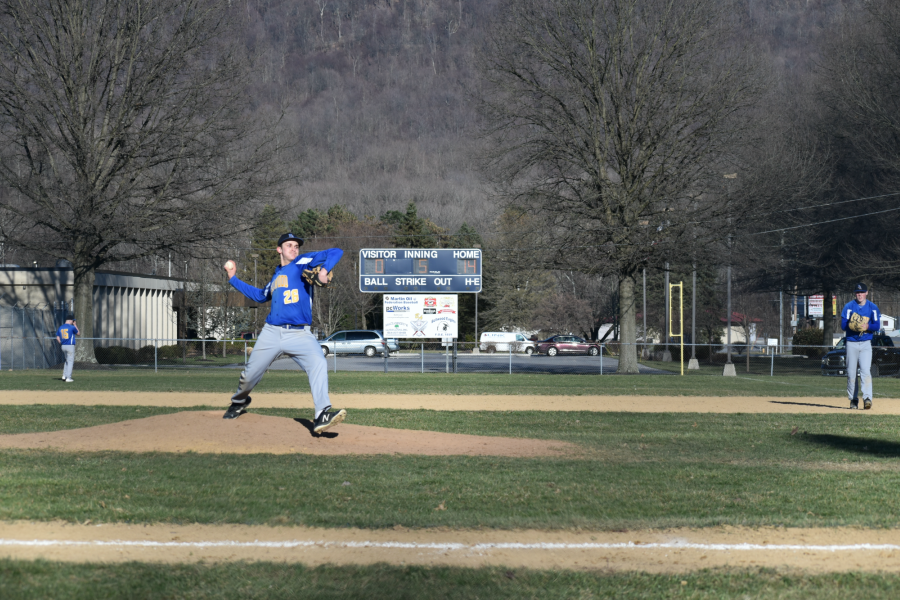 Alexandra Diamond
Yesterday, B-A took to the diamond to play Juniata Valley in a regular season match-up.
The boys came out on top 14-4 and sent the Hornets packing in just 5 innings.
Juniata Valley lead the Devils through the fifth inning 4-1 but when the Hornets pitcher Caden Rupert walked three batters to load the bases, Travis Luensmann came up to bat.
Luensmann hit a line drive down the third base side to score 3 runs and tie the score 4-4.
The Devils then went on off to finish the game in only five innings.
Alex Schmoke and Mark Stewart both went 2 for 2 at the plate, and John Kost and Nick Plank both went 3 for 2.
B-A decreased their errors to just 2 this game after dropping 9 in their last game against Saint Joe's.
The Blue Devils will now take on the Glendale Vikings on the road Thursday at 4:30.