Baseball and softball team record victories
Bellwood-Antis took a big win over Central yesterday, defeating the Dragons 6-1 in a non-league game.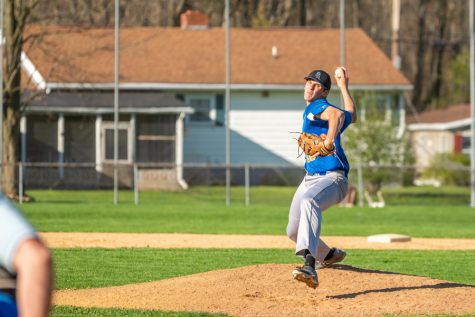 Junior Travis Luensmann got the win for the Devils, lasting 5 2/3 innings. He allowed only three hits and struck out 10. Luensmann now has \ a 1.77 ERA so far this season and has been a very consistent pitcher for the Devils.
Down 1-0 after two innings, B-A plated three runs in the third and sixth innings.
Alex Schmoke, Luensmann, and Nick Plank each added 2 hits for the Devils, whose record improved to 8-5.
BA will take on West-Branch today, away at 4:30.
SOFTBALL GETS WIN OVER NORTHERN BEDFORD
The Lady Blue Devils softball team played against Northern Bedford at home yesterday and snapped its losing streak.
The Devils won 4-1.
Bellwood was up 3-1 through the first 3 innings and added one more run in the fourth.
Haley Schmidt and Kaitlyn Robison both had doubles on the game. Robinson, Jestelyn Heaton, Faith Patton, and Jaidyn McCracken all had RBI's.
Schmidt was the winning pitcher and struck out 10 batters.
B-A will face off against Mount Union at home today and will be looking to keep winning.