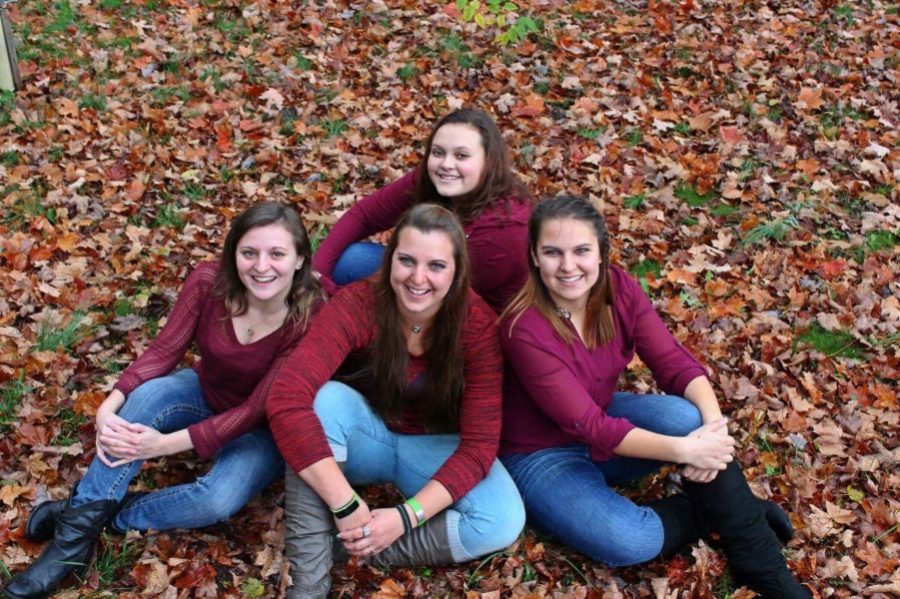 Courtest photo
A Bellwood family was recently given the chance to breathe new life thanks to an organ donor, but their daughter is continuing to battle complications of Cystic Fibrosis…
The Wagners have been experiencing the effects of Cystic Fibrosis. Laticia was diagnosed as an infant and is now 28 years old.
Her sister Ali, is a senior at BA and step-mother Mari, is an aide in the Special Education department. Two other sisters – Melony and Emily – have also graduated from Bellwood-Antis.
"It 's been a struggle to try to keep up with everything. She has so many meds to keep track of. It takes everybody to help," said Ali.
On April 9, after being hospitalized for about seven months, Tish received a new set of lungs. She is remaining in Pittsburgh for three months for post-surgery care. The family has already spent Thanksgiving, Christmas, and Easter in the hospital with her.
Her condition took a turn for the worse recently and she is once again fighting for her life as her body struggles to accept the new lungs, according to Ali.
The entire process of living with Cystic Fibrosis has been a roller coaster ride, according to Mari.
"It has been extremely difficult and full of ups and downs," she said. "Trying to stay positive and go on with our everyday lives has been a challenge not knowing the outcome and preparing for the worst. We actually said our goodbyes back in September when she was placed on life support."
Cystic Fibrosis is a disease that affects the lungs and digestive system. The body produces thick and sticky mucus that can clog the lungs and obstruct the pancreas.
Tish has trouble keeping on weight but needs excessive amounts of food, usually high in sugars, to keep her weight, which led to her developing diabetes. She stays around 100 pounds. She had a port put into her arm for quick access for IV's.
Around 1 in 2,500 to 3,500 Caucasian babies are diagnosed with Cystic Fibrosis in the U.S. This disease is frequently fatal. On average, people who have Cystic Fibrosis, which is incurable, have a lifespan of approximately 30 years of age.
The community has helped in many ways. Financially many donated to a Go Fund Me, and the Bellwood-Antis School District held a hat and jeans days that generated more than $1,000.