Athlete of the Week: Abbey Snyder
Sophomore Abbey Snyder is playing her first year on the varsity softball team, and ever since she started playing in 7th grade this is what she has been wishing for.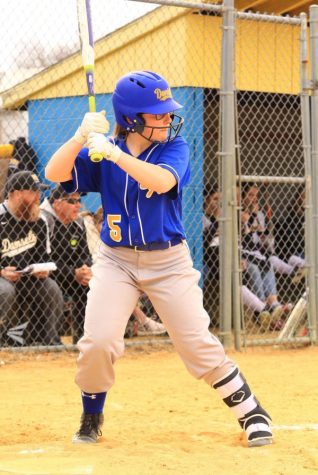 She started playing softball after finding an interest in it while watching her younger sister play in the Keystone softball league.
"While watching my little sister play in biddy league in the Keystone girls softball league, which I was so bored watching, I wanted to play," said Snyder.
Abbey started playing on the junior high softball team four years ago, and she lettered her eighth and ninth grade year on junior high.
"My favorite part about softball is the surprise factor. You never know where the ball is going to be hit when the pitch is thrown, so you have to be constantly ready and on your feet," she said.
Though this is her first year on varsity, Abbey already has many goals and ideas for the rest of the season.
"My goals for this season is to improve my hitting, and continue to become a better player overall. I have a summer ball season to be ready for next year, and I want to do the best I can," said Snyder.
Abbey has also already had a few achievements in softball even though she has only played for a short time.
"I am most proud of getting a starting spot at second base because not many first year varsity players get that opportunity, which I am very grateful," said Abbey