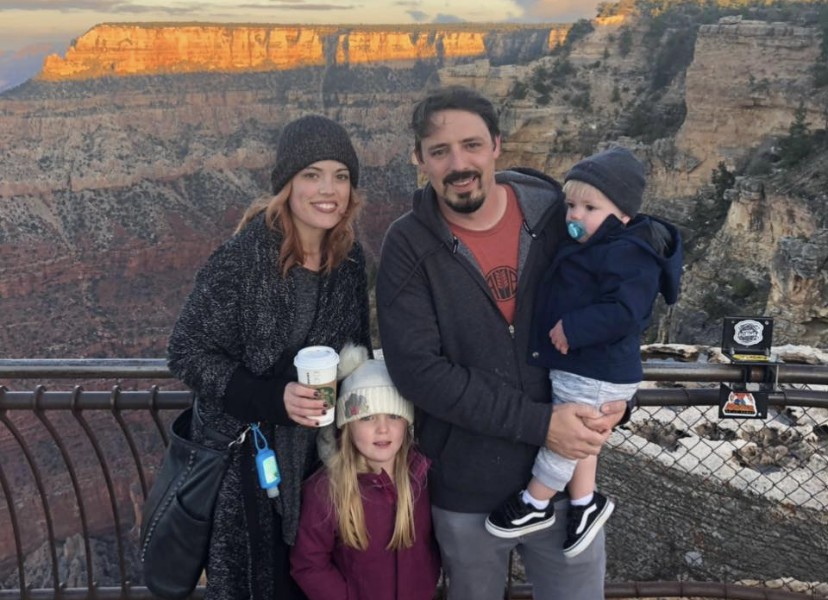 Two-thousand one graduate Jim Dillard has definitely earned his spot as this weeks featured alumni.
After he graduated from BAHS he went on to attend the Pennsylvania State University at University Park where he studied biology and obtained his Bachelor of Science degree. He then started his career as an Environmental Protection Specialist at Department of Environmental Protection Bureau of Radiation Protection. Here he conducted safety inspections of companies that worked with radioactive material and x-ray equipment.
Dillard then became a health physicist at the US Army Aberdeen Test Center where he ran tests and experiments on equipment used by the Department of Defense. As a health physicist, his main job was to ensure the safety of the workers, the public, and the general public. In 2012, he  graduated from John Hopkins and earned his Masters of Science in environmental engineering and went to work as the senior physicist at NASA Goddard Space Flight Center Radiation Protection Center.
The main mission of this department is the development of aircraft to conduct science in our solar system. The experiments conducted mimic the conditions of the space radiation environment and his team was in charge of conducting hazard assessments to ensure worker safety with radiation and high powered laser systems.
After NASA, Dillard went to the Department of Energy to serve as the Director of the Office of Worker Safety and Health Policy. The mission of the Department of Energy. Some things include nuclear security, environmental cleanup, and oversight of the United States National Laboratory System. His team is responsible for again worker safety and health requirements for protections from hazards associated with DOE operations and reflect national worker safety, health laws, regulations, and standards. He also holds a certificate from the American Association of Health Physics.
His success and life was impacted by his experiences at Bellwood.
"My time at Bellwood has certainly influenced my life, because that is where I met my wife, Allison," he commented.
He also was very involved with the BAHS, band which taught him many life lessons.
"I believe the experience of music and band, as well as the great mentors I had along the way, taught me many skills that I still use in my career today, such as discipline, teamwork, problem solving, and time management," Dillard said.
His extensive science career was also inspired by the B-A science department. He gives specific credit to Mr. Goodman, Ms. Fisher, and Mr. Lingenfelter, who's classes were the highlight of his schooling.
Currently he holds the title of Director of the Office of Worker Safety and Health Policy with the Department of Energy.