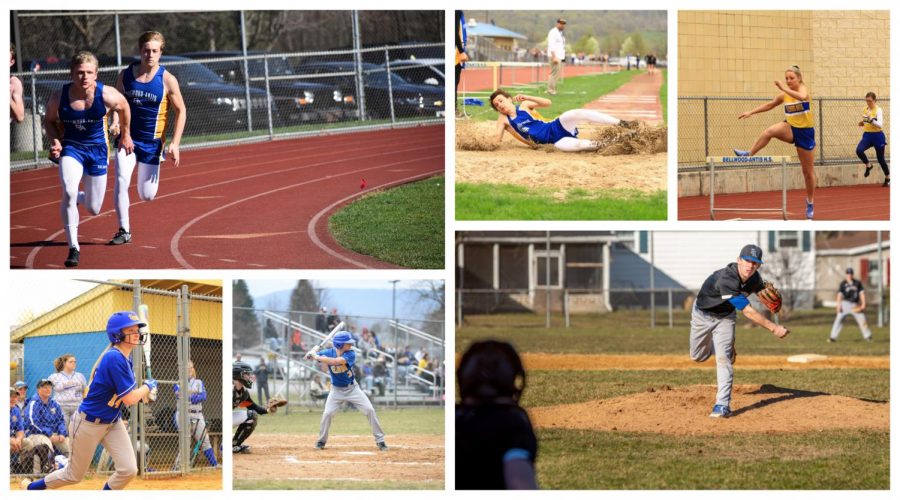 Julian Bartlebaugh
The Inter-County Conference announced spring all-stars this week and Bellwood-Antis was well represented.
B-A baseball had four players make the Inter-County Conference North Baseball All-Stars: senior infielder Alex Schmoke, batting a .333 , junior outfielder John Kost batting .295  pitcher Travis Luensmann with an 8-1 record and batting .418, and sophomore catcher Nick Plank batting .437 .
Bellwood-Antis softball also had two honorable mentions  in freshman Jaidyn McCracken and junior Haley Schmidt.
B-A boys track and field was led by senior Dylan Wilson, who was represented in four events for the ICC Boys Track All-Star Team. Dylan was an all-star in the 110 hurdles and the 300 hurdles for solo events, and was  a major factor on the all-star 400 and 1600 relay teams. Along with Wilson, seniors Shawn Wolfe and Owen Shaulis helped round out the relays. Wolfe was also the 200 dash representative and Shaulis was the long jump representative. Three underclassman represented, including  Zach Mallon in the 400 relay and triple jump, Joe Wertz in the shot put, and Evan Frye in the 1600 relay.
Shawn Wolfe and Joe Wertz both qualified to compete at states.  
B-A girls track and field was represented by Jamyson Focht as the top 100 and 300 hurdler.