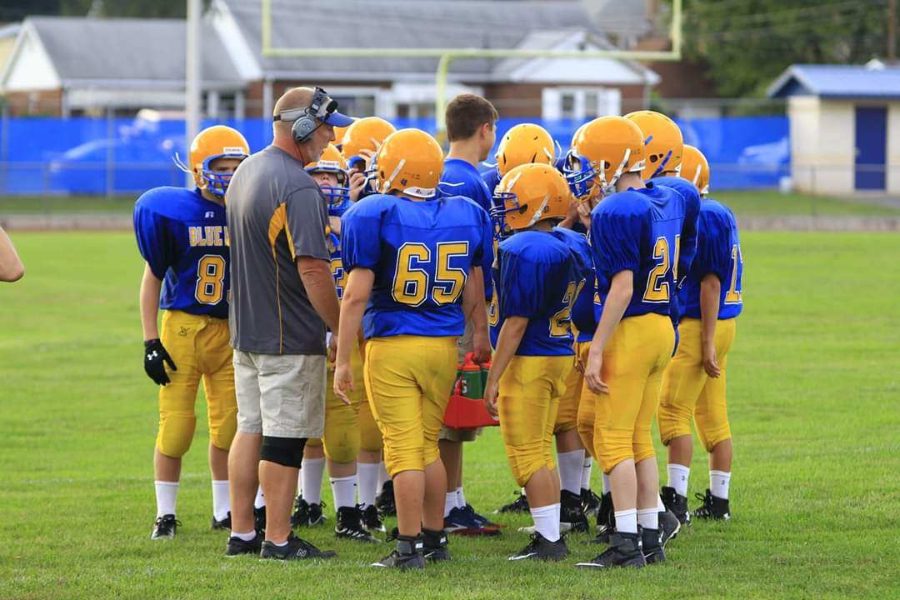 Courtesy photo
There's a new face that can be recognized on the Bellwood-Antis varsity football coaching staff.  Chuck Erickson has been a dedicated Junior High coach for many years, and is now stepping up to the varsity level.  Coach Erickson will become the newest member of the coaching staff after Coach Kensigner stepped down. Coach Kensinger was a valued coach for many years; however, scheduling with his work prevented him from coaching this season. 
Coach Chuck Erickson started his football career here at Bellwood-Antis between the years 1983-1985.  He played the positions of offensive tackle and outside linebacker. Coach Erickson has always loved the game of football, he loves the competition and being part of the team.  He feels blessed to have been with a great group of athletes and coaches.  
In 2000, he became a coach for the junior high football team.  Now in his twentieth season of coaching, he has moved to the varsity to help the team with his advanced knowledge on football.  Despite his wealth of experience, the move has challenged Coach Erickson.
 "Being my first year, I'm learning as much as the kids are on how things are ran.  I hope to have a positive impact on these young men through their years on the varsity football team." 
He is enjoying being on the varsity team, and says that it is a faster pace than what he is used to from junior high.  When asked about what he likes about coaching, Coach Erickson stated "Working with the kids, helping them become better football players and men."  His primary focus is offensive tackles and defensive ends; however, he is happy to help wherever he is needed. He is excited to see what this season holds for the team, and wants to win the ICC, go undefeated, and win the district six championship.  Congratulations to Coach Erickson on his new well-deserved position.