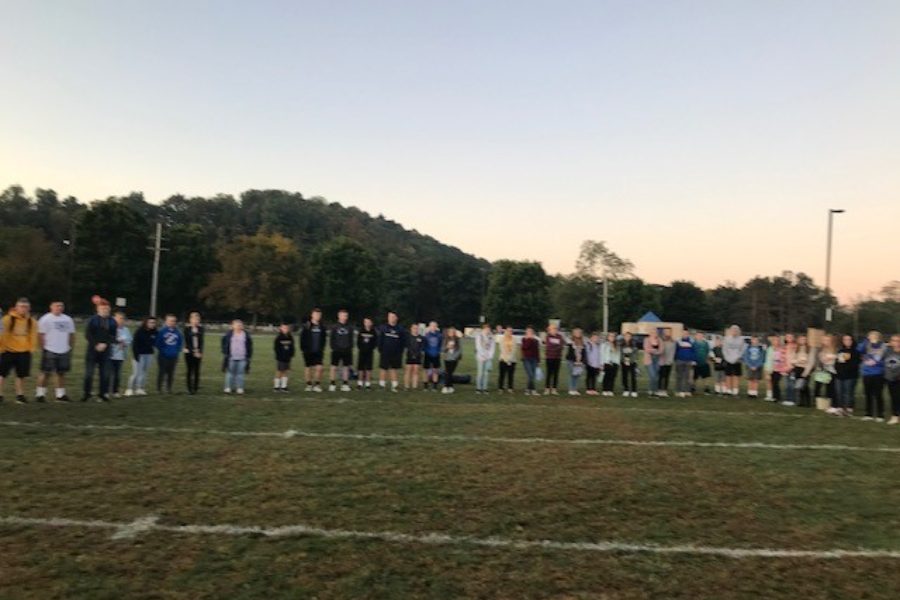 Courtesy photo
This week's See You at the Pole event on Wednesday at the yard between Bellwood-Antis High school and Myers Elementary had a record breaking number of people in attendance.
 The event, which began at B-A in 1998, has always sponsored by Fellowship of Christian Athletes (FCA). Students and community members are welcome to attend.
According to its website, the See You at the Pole Movement is an annual global day of prayer which began in 1990.
 "All the people came out for a good cause," said Mr. Nick Lovrich, the advisor of the FCA. One-hundred eleven people showed up to our event."
According to Mr. Lovrich the previous record was 102 people, set in 2015.
Girls basketball coach Ryan McGarvey's brother, Bryce helped provide food. There were coffee and donuts available. 
"I think our leaders did a great job organizing, publizing, and leading the event," said Mr. Lovrich.
The leaders are President Alex Roberts and Vice President Trevor Miller. 
"I felt it was impressive that that many people are willing to come out at a small public school," said Alex. "It's difficult to get kids to come out to school early and stand in a field and pray, so that shows something about what we're doing."