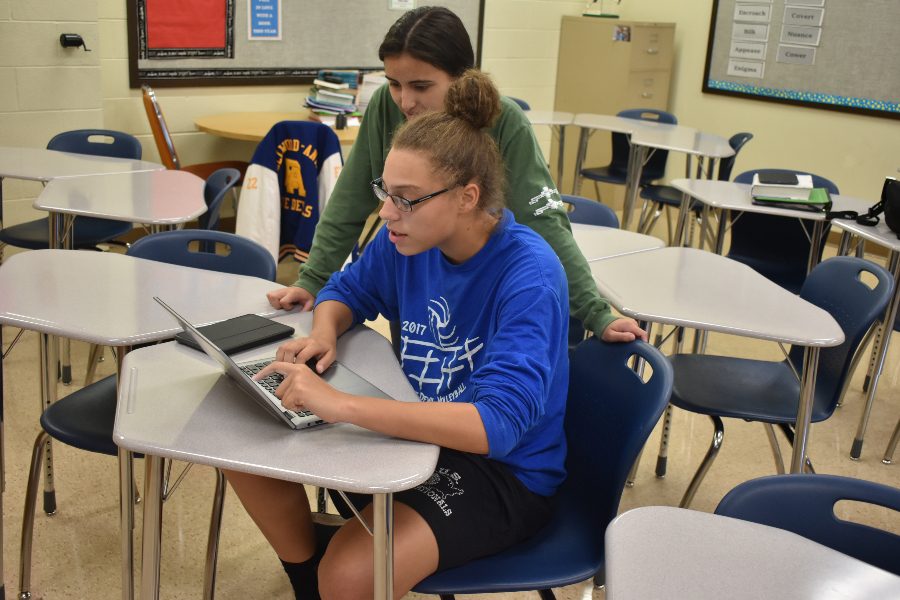 Corbin Nale
Imagine writing a book series in high school.
One Bellwood-Antis student has been planning a book for the past year and a half, along with three other books following the first.
Junior Sakeria Haralson took a year-and-a-half to write her book titled Zombie Eyes. After finishing the story early in September, she will have to edit it, which should take a few months.
The story has 18 chapters published in the Focus on Fiction section of the BluePrint.
"All in all I've been working on this book for about three years," Sakeria  said. 
Sakeria's book is a spin on the zombie genre. It has action and romance once in a while.
She would like to get the book published.
"My first step to getting it published is to read back through the entire thing, edit what needs to be edited and change a few things," said Sakeria.
After editing it, Sakeria hopes to find a literary agent that will help her get it printed, published, and in stores. 
"My biggest inspiration is my best friend Maria Cuevas," said Sakeria. Maria has helped Sakeria create her book.
"When I first started writing my book I didn't think a lot of people would like it. I wasn't going to continue until Maria said she'd help me create my book."
Since then Maria has done some editing and contributed artwork and pictures.
"I feel like it's going to be a very big thing one day," said Maria. "I help with some drawings and designs, but we also bounce ideas off each other if she gets stuck on a scene."
Sakeria said after she finishes editing she will either create a sequel to befun or move on to another writing project.