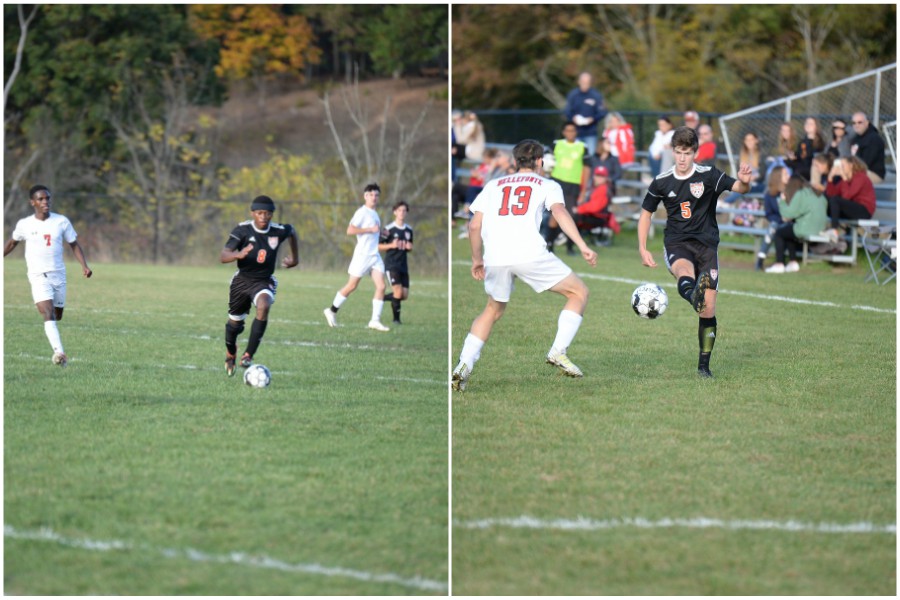 The Tyrone/Bellwood-Antis co-op soccer team didn't quite have the season they expected. Under new head coach Alex Bartlett in his first season as a varsity coach the team went 6-11 but played in the district championship for the second straight year.
There they fell to Hollidaysburg.
Despite the tough ending to the season, the Golden Eagles have been well represented in  postseason Mountain League Awards. 
Corey Johnston from Bellwood-Antis was a First Team Offense All-Star and a Mountain League All-Star Representative for the All-State team.
Johnston was the league MVP in 2018. He broke the program's all-time scoring record in 2019.
"It's an honor to be named Mountain League All-Star because that means I am making a difference in the game and people are recognizing it," said Johnston.
B-A's Aiden Taylor was a First Team Defense All-Star.
"To me, being named a Mountain League All-Star is an honor because that means I'm doing my best and having an impact on the outcome of the match," said  Taylor.
From Tyrone Keegan Raabe was a Second Team Offense All-Star, and Mason Thomas was a Second Team Defense All-Star.