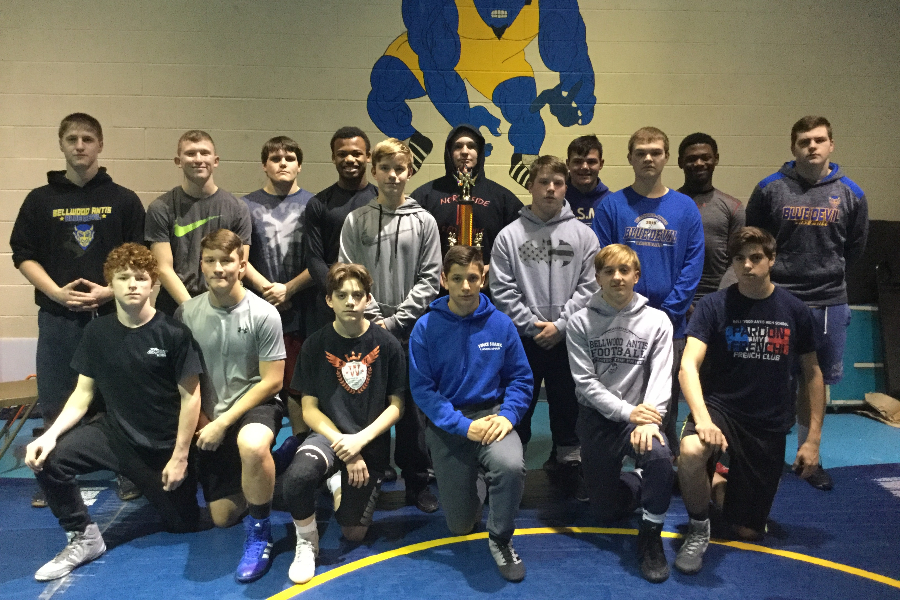 Courtesy photo
The B-A wrestling team has very high expectations this year and they met them at the Babbit Duels Tournament in Blairsville last weekend by taking third place.  
Bellwood went 3-2 at the tournament, defeating Portage (66-18), Blairsville (46-36), Greater Johnstown (48-36), and lost to Meyersdale (49-30), and Southmoreland (51-30). 
 A lot of wrestlers did very well in the tournament, like Dominic Caracciolo (195), Nate Rabenstein (106), Aiden Taylor (160), and Alex Taylor (170) all going 5-0.
Evan Pellegrine also shined, going 4-1. 
"I thought that we wrestled pretty well. Our experienced wrestlers looked really good and some of our younger guys won their first varsity matches," said Coach Tim Andrekovich. "I saw a lot of things that we can build off of. Overall, it was a good start to the season and a good tournament to be part of."
The group of Pellegrine, Rabenstein, Caracciolo, and the Taylor brothers had 17 pins combined with Caracciolo getting 4, Rabenstein getting 2, Aiden Taylor getting 5, Alex Taylor getting 3, and Evan Pelligrine getting 3. 
The team is back in action Wednesday against Moshannon Valley.