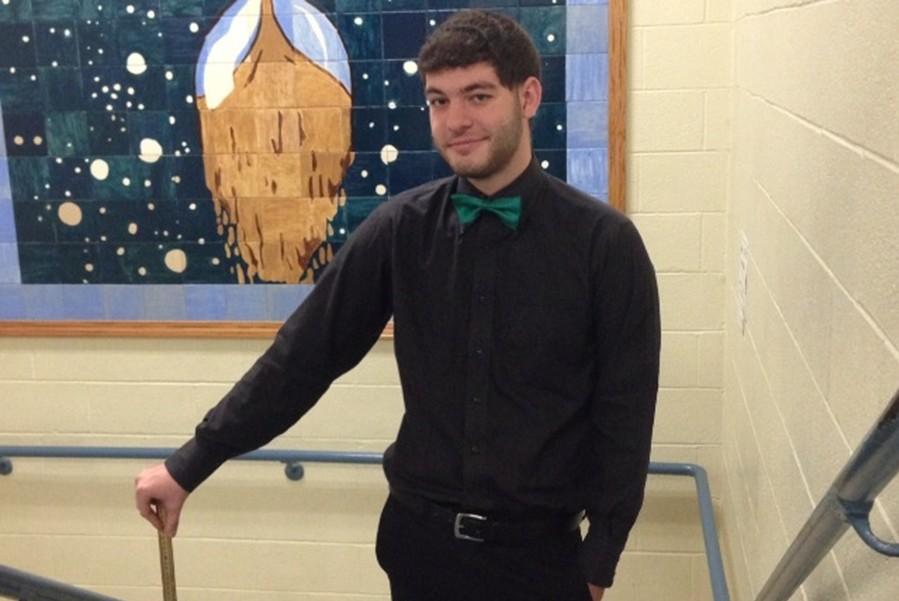 As you walk down the halls of BAHS, you've probably seen the new student teacher, Mr. Chesakis. You know, the one who's always wearing his bow-ties? Ryan James Chesakis is originally from Schuylkill, Pennsylvania, and he is currently studying at Penn State.
For the time being, he is taking classes and spending time at Bellwood-Antis, observing Mrs. Flarend, a high school science teacher.
Mr. Chesakis said he chose to teach because he was inspired by a teacher. He said when he was in sixth grade a teacher asked them to create a test for their classmates. He said he made his test really hard and the kid who took his test failed.
Chesakis said he has questioned his choice of teaching but knows it's the right profession for him. He said, "Yes, but then I always reminded myself that there is nothing I would want to do more."
High school students know exactly how difficult it can be to balance academics, sports, and other extra-curricular activities. Mr. Chesakis said that for right now, balancing his schooling and doing the student teacher program is not too bad. He said, "It might be different when I actually begin taking over Mrs. Flerand's classes, but for now, it's OK."
When asked about the size of Bellwood, he said that it's very similar to the school he grew up in. He likes the small school setting compared to a larger school. He added that he would rather teach at a small school, but he would not object to working in a large school if necessary.
Mr. Chesakis will be remaining a Bellwood-Antis until December 5. Until then, he will observe in Mrs. Flarend's classes and other teachers before taking over a full schedule of teaching. When he does leave though, he must continue with his spring classes until graduation.
For those of you who didn't know who he was, you do now. Welcome to the one and only BAHS, Mr. Chesakis!