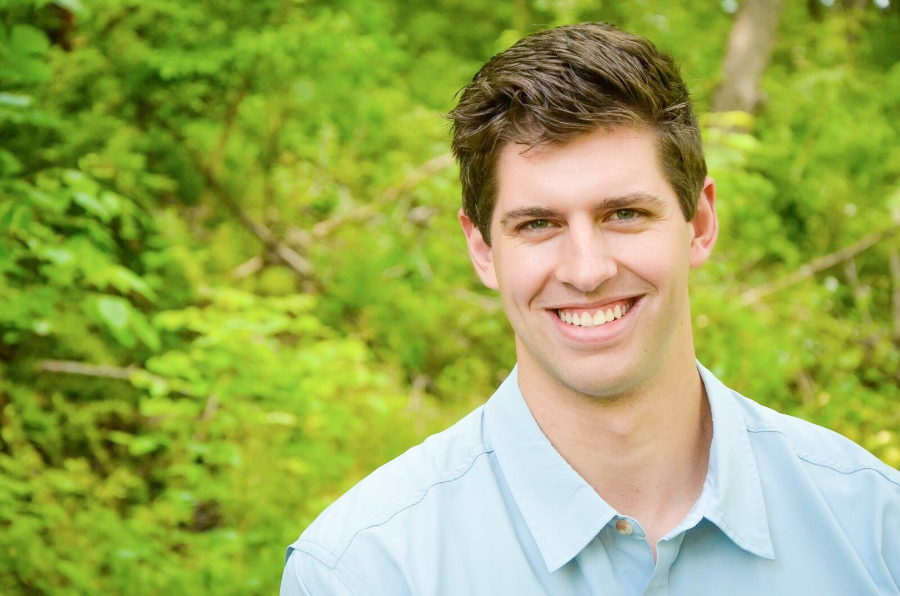 Courtesy photo
At Bellwood-Antis, the name Noah Davis is most closely associated with the sport of basketball.
He was a 1,000 point scorer at Bellwood, and then went on to have an amazing career at Seton Hill. He scored over 1,000 points there as well, and was also named to the Cosida Academic All America Division II Men's Basketball Team.
Noah's accomplishments in the world of poetry and academics, however, have proven that he is more than just a thousand-point-scoring basketball player.
After graduating from Bellwood in 2013, Noah went on to get his degree in English Literature at Seton Hill, where he graduated in 2017. After applying to graduate schools across the nation, he decided to study for his Master of Fine Arts at Indiana University. Noah is set to graduate this May. 
Post-grad school, he plans on moving to Montana with his fiancée. He hopes to someday teach at the college level after obtaining his PhD. 
It is no secret that Noah is a hard worker. 
This summer, his first poetry book titled Of This River will be published through Michigan State University. 
"Poetry is different because there isn't much money," Noah said. "It is common to be awarded a prize to get a book published."
The journey to get a book published has been a long time coming. 
"I saw I had enough pages to compose a book, so I laid them out in piles and organized them in the order I wanted," Noah said. "That process took a month or two. Revising the books took another two months. Once all that was done, I researched and applied for prizes."
Noah applied for only five different prizes. He was rejected by the first four, but the fifth one, the 2019 Wheelbarrow Books Poetry Prize, made one of his dreams a reality. 
He was chosen out of nearly 400 applicants as the winner of this prize.
This isn't the first award Noah has won, but it sure is one of the most special.
He has won the Jean Ritchie Appalachian Fellowship through Lincoln Memorial University and the Catherine Bakeless Nason Scholarship started by Robert Frost.
Two of his poems have also been nominated for the Pushcart Prize, one of the most coveted prizes in poetry.
Many of Noah's individual poems have been published in literature magazines since his sophomore year in undergrad.
In his poems, Noah wants his audience to see nature and places where he grew up.
"Hopefully people can expect to see Central PA," Noah said. "Readers should be able to recognize some places in Bellwood, Tyrone, and Huntingdon. I want to expose the area because there's not much literature."
Noah's father, Todd,  has been his greatest support throughout this whole process.
"I don't think I'd be the writer I am today without my dad," Noah said. "He has read every poem I've ever written, helped me navigate different publishing avenues, and helped me through every step of the process of creating my own book."