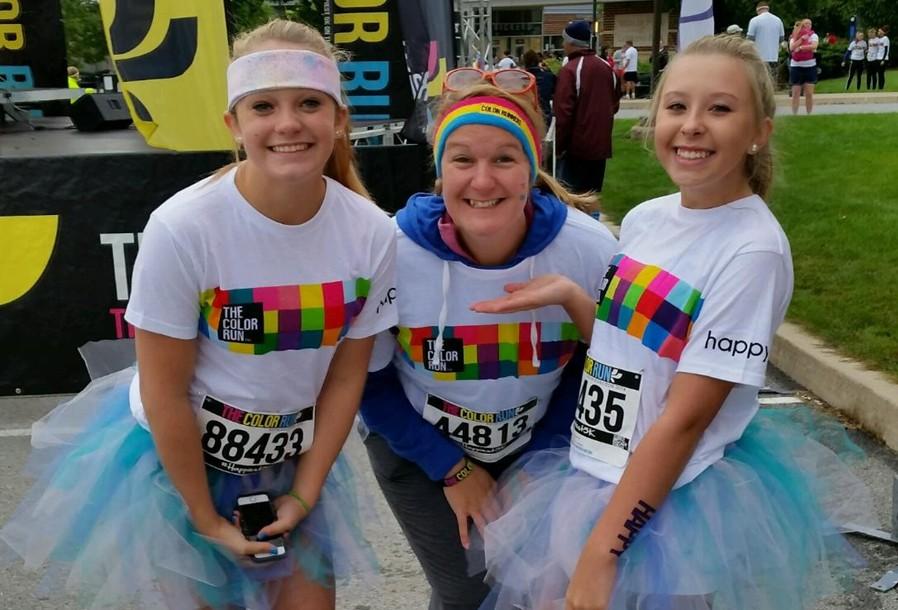 BAHS students Jacob McCaulley, Alanna Leidig, Karson Swogger, and Alexis Gerwert were among many Bellwood-Antis students and alumni who participated in this run at Penn State early on Sunday morning, September 14.
BAHS majorette director, Scarlett Kennedy, as did the author.
The color run at Penn State participation neared 10,000 peope. This is the second year Penn State has hosted a Color Run. Last year the Color Run sold out!
The color run was founded in March of 2011 to promote health and happiness. The run is to bring the community together.
The Color Run staff loves seeing how happy the Color Run has made people & they say it's been tremendously rewarding. It is an event for all the fitness levels, ages and backgrounds. Their tag line, "The Happiest 5K on the planet," was created after seeing the expressions of pure joy on the participants' faces.
The single largest racing event series in the United States, the Color Run has exploded since its debut event. The goal isn't a 10 minute mile, it's to wear white and get plastered in paint. At every check point you get paint (which is corn starch and dye) thrown at you. When you finish the race there's a party larger than life with music, dancing and a massive color throw!
The Color Run profits 80 local and national charities. They have donated over 3 million to charity! The runners can choose between three ways to donate. Post-race donations which is a financial donation, embedded giving which gives the runner a chance to give money, or charity registration where you partner a charity to a limited amount of donations.