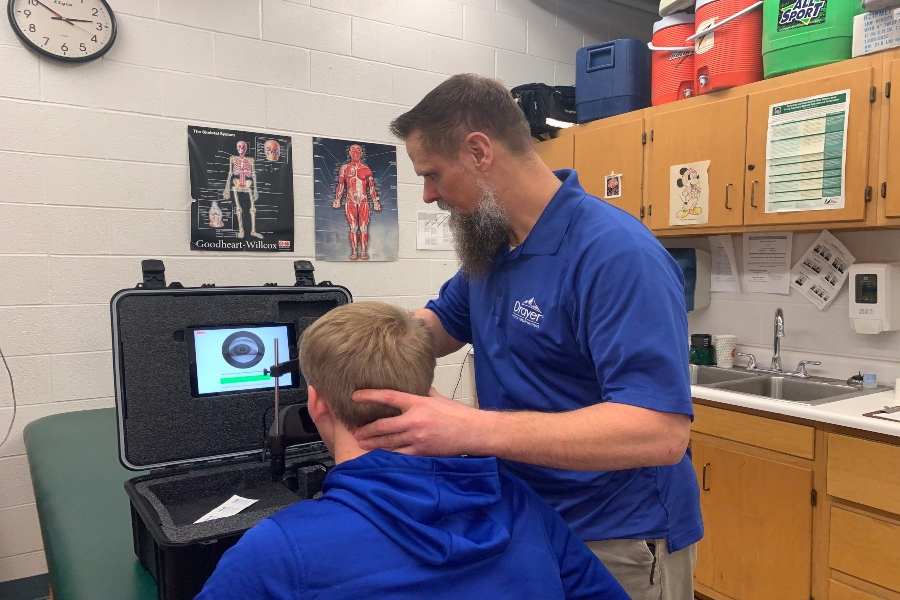 Haley Campbell
According to CDC estimates, anywhere from 1.6 to 3.8 million sports and recreation related concussions occur each year in the U.S., and ten percent of all contact sport athletes sustain concussions yearly.
Brain injuries cause more deaths than any other sports injury, accounting for 65 to 95 percent of all football fatalities alone.
As a result, high schools have been forced to reassess how they deal with sports-related concussions, changing everything from preventative care to concussion protocol.
Mr. Matthew Elder, a teacher and soccer coach at Bellwood-Antis, has seen a change from when he played in the early 2000s to now.
"When I played soccer in 2006, concussions were a thing, but it wasn't something stressed or checked by impact tests," he said. "As a player I was more concerned about my ankles than my head. There were definitely times I should have been checked: elbow to the head, improper header form, kicked in the head. I insisted I was fine since I was competing for a starting spot."
The shift Mr. Elder refers to has taken place across the country, including Bellwood-Antis, as medical professionals learn more about the damage done by sports-related hits, not only the explosive kind, but the repetitive hits delivered day after day in practice.
"Even one of the largest youth organizations around has banned heading the ball for ages 12 and under," said Coach Elder.