CHANGES IN METHODS
February 13, 2020
Coach Lovrich speaks frequently on how he and his staff have implemented safer ways of playing the game and tackling and provides a parallel to the past when he first started coaching in 1997 to now.
A huge part in creating change has been the world accepting that concussions are a health threat and reacting to the information that is coming out with action. With new information being provided by major sources such as the CDC, the Mayo Clinic, and Johns Hopkins, the world of sports has made droves of changes.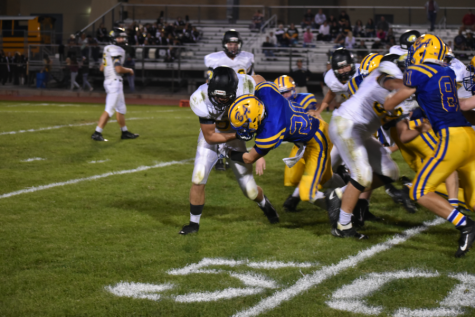 "Coaching education has also changed," said Coach Lovrich.  "The PIAA mandates that every coach in PA needs to take a concussion safety course to help with prevention and recognizing symptoms.  Our trainer does a great job recognizing when an athlete may have a concussion and following the five-step process that is mandatory to return to play.  We even have doctors who specialize in concussion care in our area that he works with to help our athletes. It used to be that an athlete got his or her bell rung and would just shake it off and return when they felt okay.  Now there are steps that an injured athlete needs to do before returning to play."
Trainer Glass has experienced the shift as well throughout his career, which has spanned nearly decades.
"This is my 15th year of athletic training, and over time the thing that I have seen most is treatment and how we deal with concussions," he said. "Before we had just three grades of concussions and we don't do that anymore. We go by symptoms, the amount of symptoms, the total amount of symptoms, and we monitor them daily until (the athlete is) symptom-free. Before there was a time period, we would have three to five days until you could return, and even if you had symptoms you were allowed to return. Now it's a week or two weeks symptom-free until you can return to play."