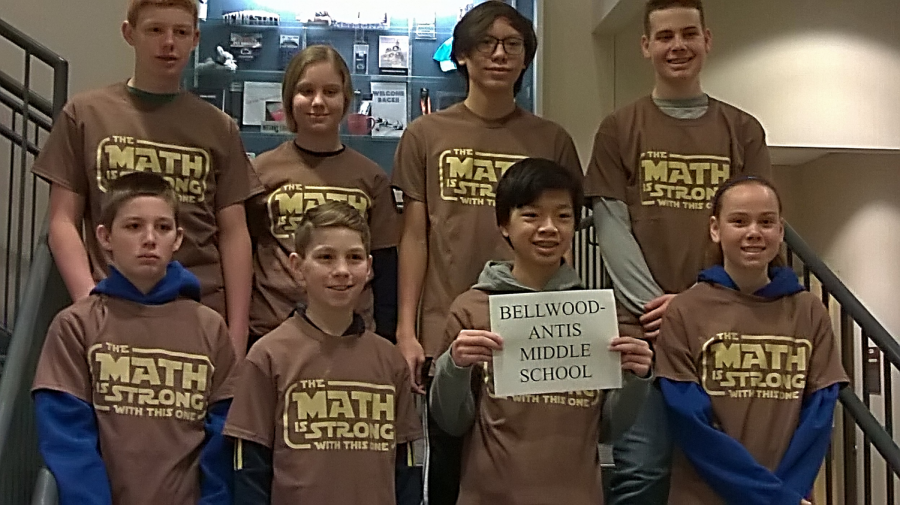 Courtesy Photo
Several BAMS students participated in the Blair Region Mathcounts Competition on Saturday, February 1 at the Penn State Altoona Campus.
The B-A team placed 3rd out of nine teams behind Foot of Ten Elementary (1st) and Hollidaysburg (2nd). The team consisted of  Jessie Corrado, Chance Schreier, Vincent Cacciotti and Seth Hollen.
Bellwood also had several individual competitors including Holden Schreier, Ryan Marinak, Kevin Liang and Marissa Cacciotti. Individually, Jessie Corrado placed 9th out of 42 students.
Congratulations to all who participated and represented Bellwood in this competition!