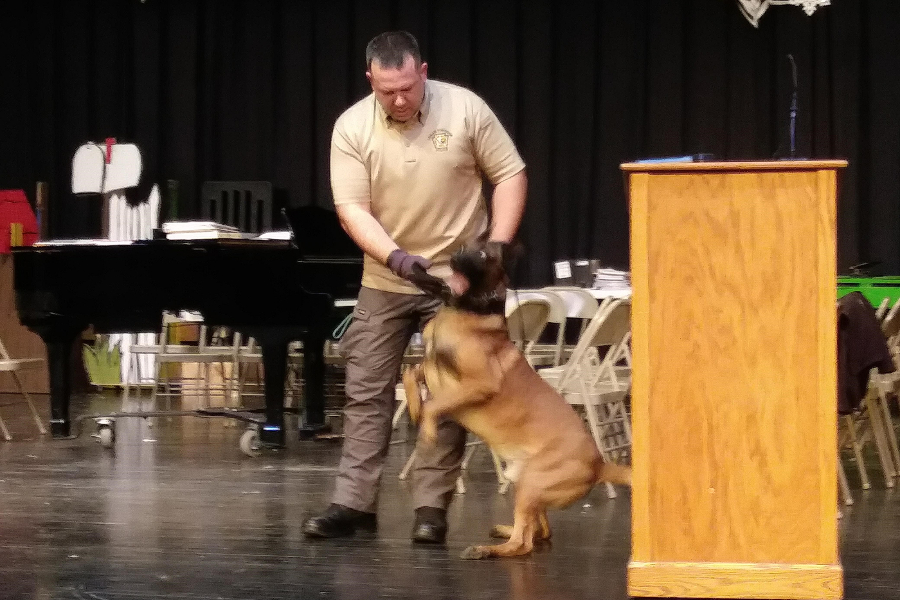 Richard Schreier
At last month's Bellwood-Antis School Board meeting, members collaborated with the administration to allow the use of the Logan Township's K-9 unit to inspect student lockers for any drugs or alcohol.
Superintendent Dr. Thomas McInroy said this decision is nothing out of the blue. Bellwood-Antis has been working with the K-9 unit for a long time. When it stopped it was called into question by board members and other adults to bring it back.
Dr. Tom McInroy has been an administrator at a couple schools over the years, and has seen all of the negative effects of drug use on students for a long time.
"You see that it destroys lives," he said. 
The school recently brought back drug testing as well, so this will be nothing new for B-A students.
"Why not stop it if you can, anything we can do to prevent drug abuse," Dr. McInroy said.
All concerns brought into making the K-9 unit decision were considered. Safety of it was one of the concerns, Dr. McInroy said, because  you never know what an animal will do. To keep students safe when the dogs are brought in the school will go on lock down
.The goal of the administration is not to catch a kid with drugs and punish them, Dr. McInroy said. The goal is to work with the students and their families and get them the help that they need.
Dr. McInroy said searches will be a complete surprise. Dr. McInroy will not even know until they get here.
"Everything we do is to protect kids, that's the important thing," Dr. McInroy said.
Officials brought in a K-9 unit on Wednesday to put on a demonstration after school in the auditorium.