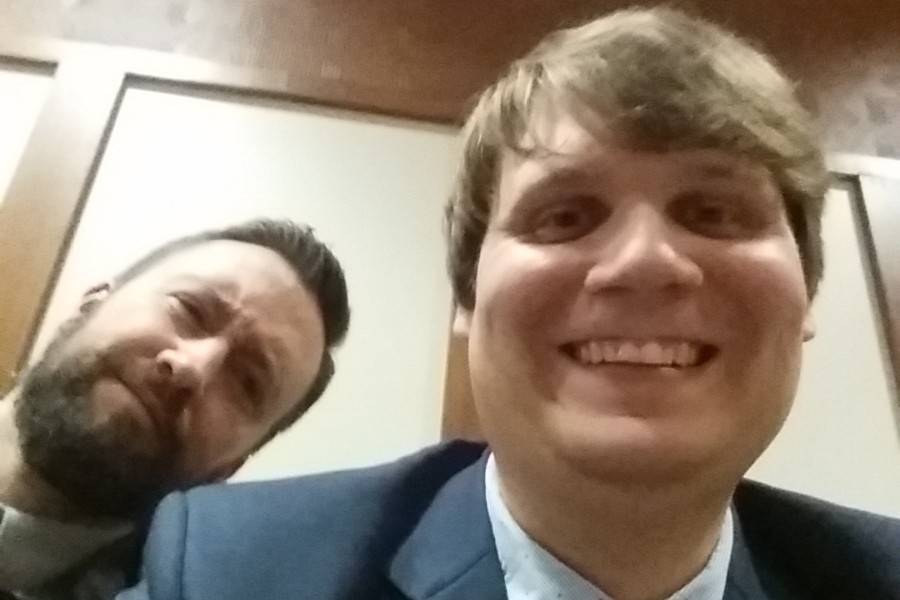 Courtesy photo
Last night, the BA Mock Trial Team won its second meet of the season against Tyrone.
The meet took place at the Blair County Courthouse in Hollidaysburg.
"I'm so proud of the team and the time they put in before the trial to prepare," said Mock Trial adviser Mr. Matthew Elder. "Mock Trial is definitely a whole team effort, but it takes a lot of individual practice time outside of school to be successful. Each member of the team did that and they put on an excellent performance."
The civil case that was debated was about cyber bullying and a fictional school not doing enough to prevent it.   B-A was working as the defense.
B-A lawyer Jackson Boyer said both sides had strong arguments, and it came down to the judges considering the preponderance of evidence.  It resulted in the scale being tipped ever ever so slightly to B-A's side.
Boyer was voted outstanding attorney for B-A, and Sarah Berkowitz was voted most outstanding witness.
"It feels good to have earned this.  We're also all excited to get to try this case again because we never got to try it from a plaintiff's point of view," said Boyer.
B-A's team will now wait to determine if they will advance into the state tournament. While the team is 2-0, its first win was by forfeit.
"I have to find out how everything works," Mr. Elder said. "There's a rule that states no team with two wins can be denied moving on, but our first win was due to the other team's forfeit, so I'm not sure if that plays a role or not."