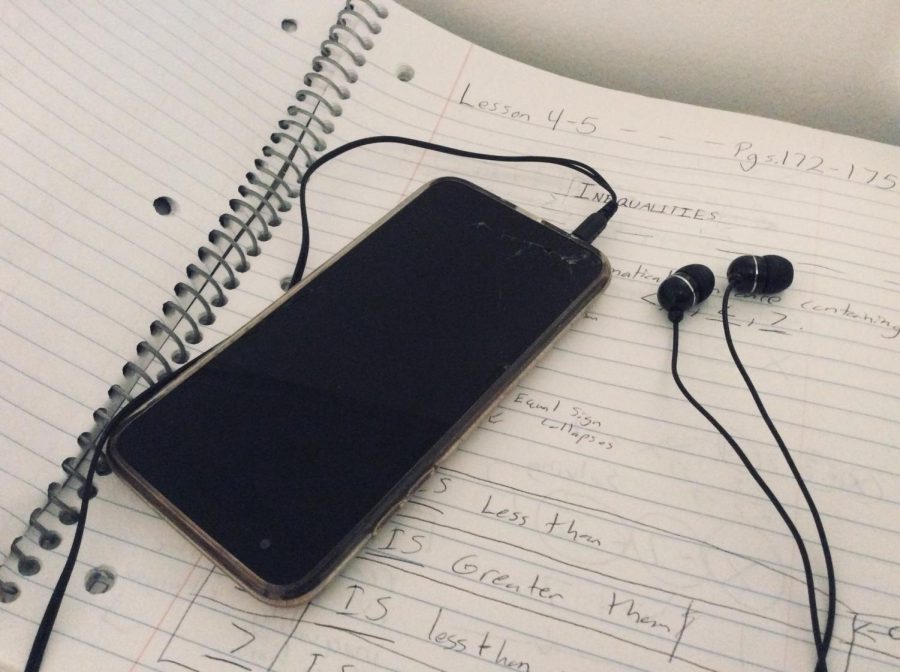 Kate Wallace
School is full of stress. Students are stressing out daily over their grades, social life, and anything else that may make somebody worry. For years, music has seemed to help people calm down. You probably know someone who listens to music to help them fall asleep. Music helps calm the mind, but not all forms of music help. Here is my list of songs that can help take away some of your anxiety and/or stress. Aside from the info I provide, there is also a YouTube link for each song so you can listen to it.
Let It Be – The Beatles
Let It Be is a song from the band The Beatles, who are famous for many of their great songs (I Want To Hold Your Hand, Yesterday, Penny Lane, Here Comes The Sun). The moral of this song is to let things be, and don't worry. 
The songs starts out with: "When I find myself in times of trouble, Mother Mary comes to me. Speaking words of wisdom, let it be." It repeats the words 'Let it be' a few more times, then goes onto more lyrics. 
The song then states later: "And when the night is cloudy, there is still a light that shines on me. Shine until tomorrow, let it be." That means that even when times are tough and everything is dark around you, there is always something good. So, you should take time to let the bad things be for now, and focus on them when the answer finally comes. Like it says at the end, "There will be an answer, let it be."
I listen to this song when I have a lot of things to worry about, or if I have things that need to be taken care of that stress me out a lot. Hearing the words 'Let it be' is sometimes all I need.
Here Comes a Thought – Steven Universe
Here Comes A Thought is a song from a show on Cartoon Network called Steven Universe. The song is sung to help a character on the show deal with a relationship problem with their friend, but it goes into a much deeper meaning than just relationships. It talks about anxiety, stress, and overwhelming feelings that may break someone and cause constant anxiety. 
The song opens with the phrase: "Take a moment to think of just: Flexibility, love and trust." These, from what the song says, are the three key things every relationship needs, whether it is a friend, family, or romantic relationship. From there, the song starts to address anxiety and stress. It talks about feelings someone may have that scare or alarm them. It is then told that everything will be okay, and that nobody is ever alone.
I listen to this song often. It is my go-to song for when I'm stressed about pretty much anything. 
Lovely – Billie Eilish
Lovely is a song by Billie Eilish, and features singer and songwriter Khalid. This song first talks about trying to find a way out of a bad thought, and how someday she will make it out of it. The lyrics also address how she is all alone. It talks more about still trying to escape that "place" where all your bad thoughts are. It ends with "Hello, welcome home," saying that being alone has just become a part of her/some people's lives, and how certain people have just gotten used to it.
This is not the happiest conclusion to this song, but it does give the reassuring motivation throughout that you will someday make it out of the darkness alright.
In My Blood – Shawn Mendes
This is a popular song by Shawn Mendes, but a lot of people do not understand the true meaning of it. In the beginning, it says, "Help me, it's like the walls are caving in. Sometimes I feel like giving up, but I can't. It isn't in my blood." It then says how he is overwhelmed, insecure, and was having trouble slowing his mind.  
"Keep telling me that it gets better. Does it ever?" is another phrase soon after. If you have felt overwhelmed or stressed, you have probably heard the words 'it will get better' or 'don't worry', and it is sometimes hard to believe that. It talks about wanting to give up, but the reply is always, "But I just can't. It isn't in my blood." 
The song then talks about being alone and needing somebody to be there to help. Having a person helping you with stress/anxiety helps, but only if they know what they are doing. Saying 'it will be better' helps a little, but not much. The anxiety will always stick with the negative side of everything. So instead of saying that, you could simply be there for them. Ask them if they need anything. Just be a friend and help. 
In conclustion, school is an extremely stressful place, but that is not the only stressful thing. Just life itself is full of worries and anxiety. I suggest to take a moment to listen to these songs, and maybe they will help you relax, and just for a moment, forget about the worries that await you.