Chorus members head to Regionals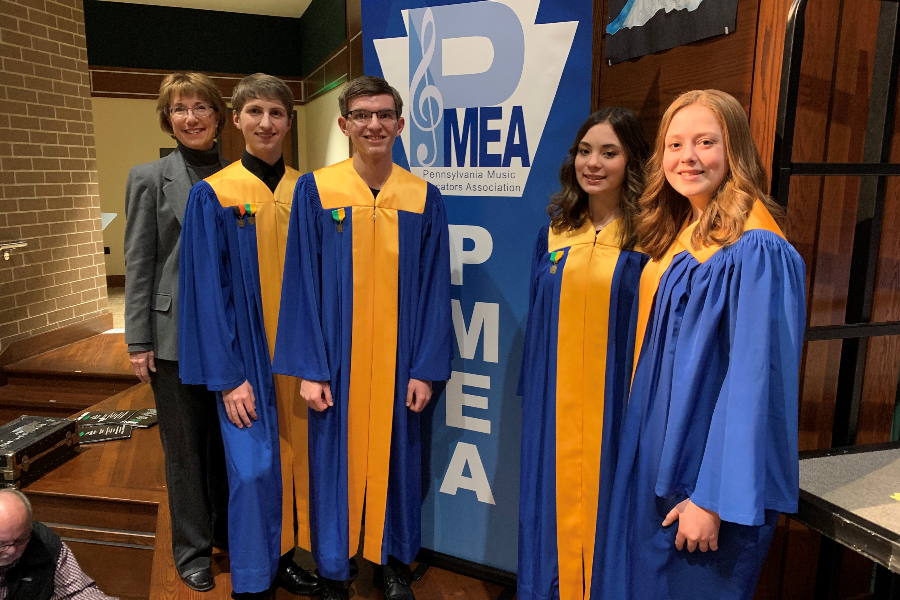 Three members of our chorus are going to the PMEA Region 3 Chorus Festival this week at Central Cambria.
Noah Patton got eighth chair as a bass, Dallas Smithmyer got the 12th chair as a bass, and Malia Danish got the fifth chair as an alto. Chairs are very similar to placements in other sports, with the top chairs indicating the highest placements.
Singers at District chorus have to learn and sing songs in different languages, like North African and French. They audition against kids from other schools so that they can go on to PMEA state chorus.
"I feel very honored to be going to this and am very proud of my classmates who worked really hard to get here," Danish said.
For the audition, singers have to learn eleven songs that are in different languages, and they'll only pick two to actual sing. After everyone auditions, the judges take the top four of each category to send to states.