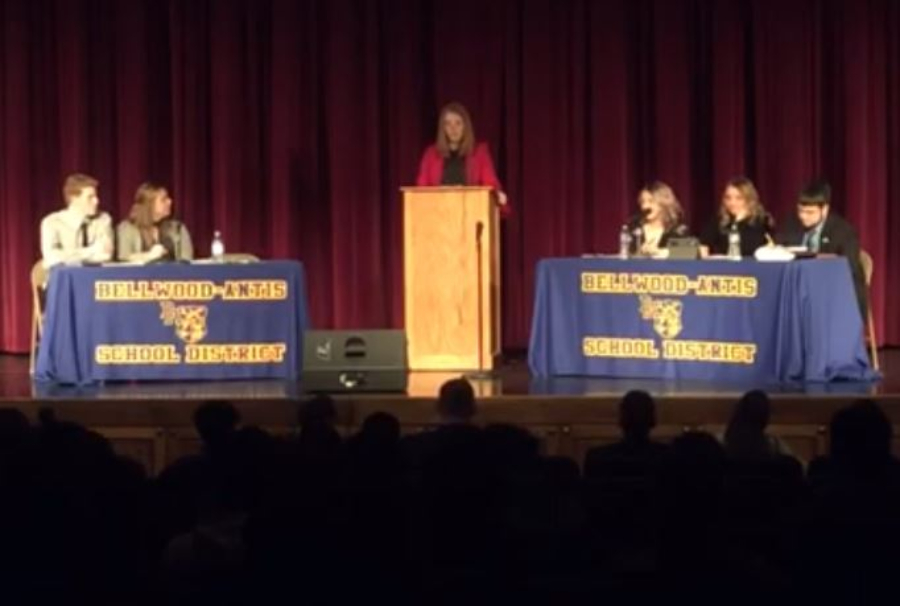 BluePrint photography
The Bellwood-Antis CHS argument and debate class held its annual schoolwide debates on Friday, February 21. The overall theme of the debates, provided from the University of Pittsburgh, was Today's Youth Are Better Prepared to Move America Forward.
The specific topic argued in this video is Social Media Makes Young People Narcissistic.
The sides are as follows: Pro – Alex Roberts, Maggie Erickson, and Olivia Musselman; Con – Halee Ridgway, Philip Chamberlain, and Jamyson Focht.