Tennis team, led by B-A standouts, cops Mountain League title
Blue Devil athletes enjoy a big Wednesday in all sports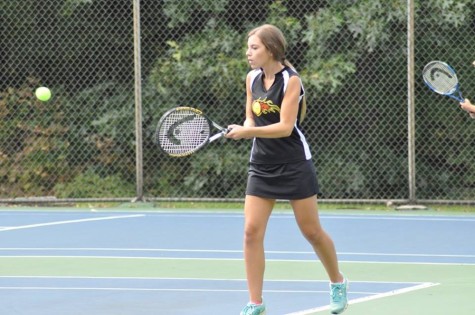 In a busy day for Bellwood-Antis sports, the highlight yesterday was the girl's tennis team beating Central 4-3 to win the Mountain League Championship.
The Tyrone/Bellwood-Antis's girl's tennis team improved their record to 6-3. Ana Hollen, Paige Padula, and Tina Hollen all won in straight sets.
"Winning the Mountain League gives us more confidence we can go far in District playoffs," said Hollen.  "We've progressed through the season as a team and are looking forward to what the future holds for our little squad."
Senior Paige Padula added, "All of our practice and hard work paid off. We've shown a lot of improvement since last season."
B-A's boys took a tough loss to Mount Union in Cross Country, but Senior Isaac Mills came in 1st place with a time of 18:17. Juniors Hayden McClellan and Chris Henry ran their personal-best times at the meet. The Blue Devils' record is now 2-7.
The Lady Blue Devils beat Mount Union in Cross Country, which improves their record to 5-3. Junior Elizabeth Whaley took second and Sierra Stevens third. Senior Meghan Claar took 4th.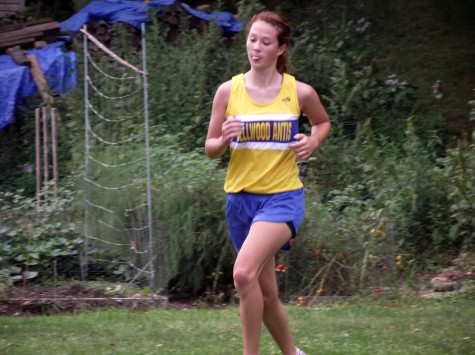 The B-A girls' volleyball team registered a 3-0 sweep of Moshannon Valley. Sophomore Sophie Damiano had seven kills, and senior Kelly Leamer had 12 assists for the Lady Blue Devils.  B-A improved its record to 5-2.
The Tyrone/Bellwood-Antis boys' soccer team beat Penns Valley 3-0. Noah D'Angelo scored 2 of the 3 goals in the first half. Josh Wilson had 2 assists and had a goal of his own, while Blake Johnston assisted on a goal. Their record is now 4-4.
Leave a Comment