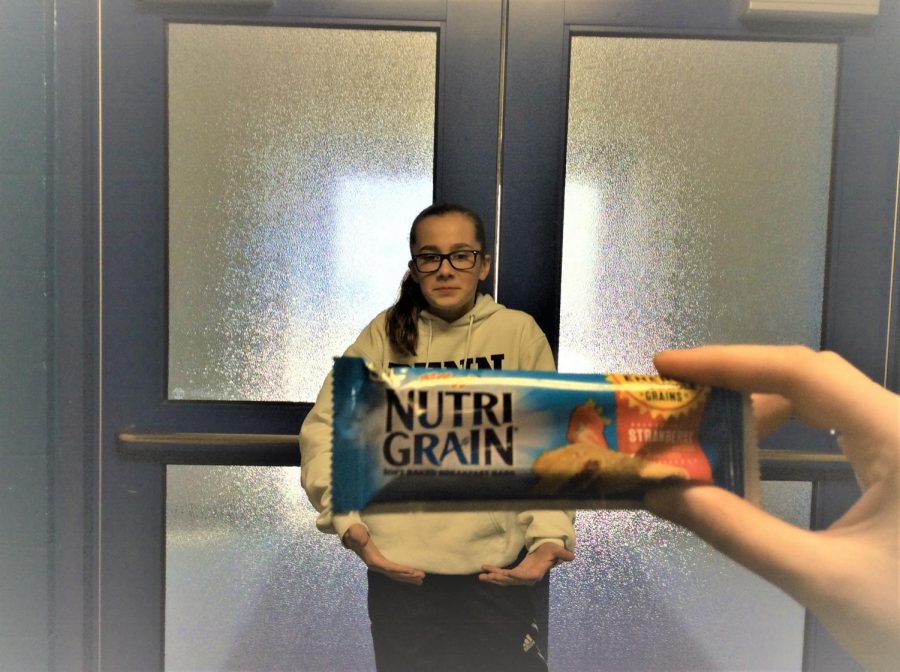 Rylie Andrews
According to the Cleveland Clinic, kids that come home from school hungry may ruin their appetites by snacking too much or eating foods that have no/negative nutritional benefits. Despite the proven studies against unhealthy snacking, many kids still choose after school snacks that do not benefit them. I decided to ask some BAMS students what their go-to after school snack was. Here's what they had to say:
First, I asked Mackenzie Weber what was her go-to after school snack? She replied, "Chocolate chip muffins. I love them so much. I heat them up in the microwave for 30 seconds, no more. Because if you do it more, then it burns. Then I like to put a little bit of butter on them. I also drink it with a glass of lemonade."
Next, I spoke with Ryan Marinak and asked the same question. He responded, "Probably a granola bar."
Then I talked with Jalynn Partner who said, "Usually when I go home, I go straight to waffles with syrup and whipped cream."
Finally, I questioned Briley Campbell, and she explained, "Breakfast bars, which is weird for the middle of the day. I like strawberry NutriGrain bars. I eat them with water. I like LaraBars too. I have lactose intolerance so I don't have many options."
In conclusion, according to the research, some BAMS students unfortunately have unhealthy snacking habits. So my recommendation is the next time you choose an after-school treat, go with the healthy option for a healthier life!