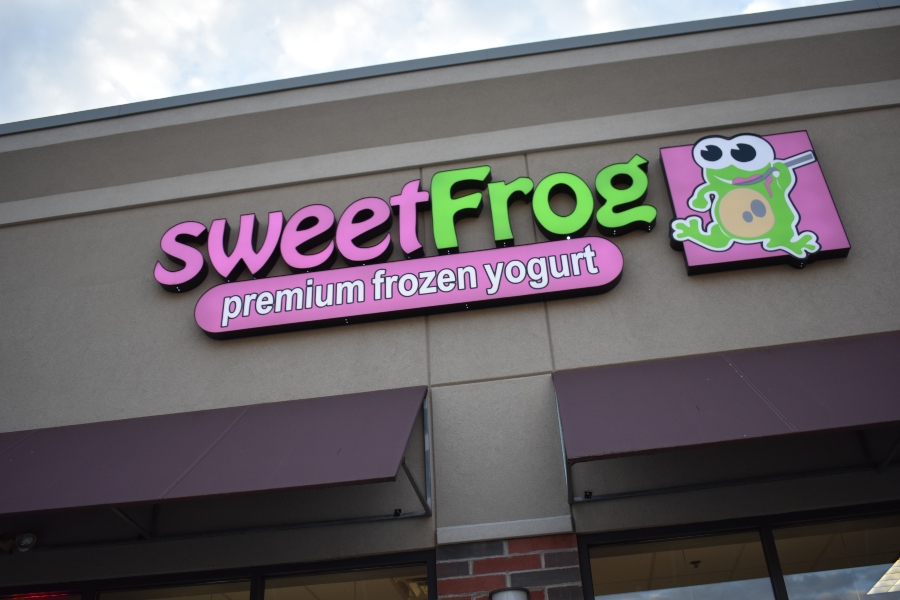 Malia Danish
Many of us have gone to Sweet Frog to order frozen yogurt. There are tons of toppings ranging from sprinkles, candies, fresh fruit, etc.  All different kinds of people from little kids to adults love to come to this place and gather with friends.  However, since Covid-19 has hit the state of Pennsylvania, Sweet Frog has had some trouble during this pandemic.  Their sales have gone down significantly and they have had to change some of their procedures with their employees and customers.   Since the stay at home order, people don't go out much because of the Corona virus.
One of Sweet Frog's biggest struggles is that since they are considered a restaurant, they are allowed to stay open; however, frozen yogurt is not an essential food when they are thinking about take out.  They have had a really tough time to transform a self serve yogurt shop into a full service carry out.
When I asked them how their employees were handling the situation, they said that they are handling it well.
"The employees have been great. We've kept almost everyone on staff, but with reduced hours.  Overall, they seem pretty eager to work." said Erika Stopp, owner of Sweet Frog.
Most of the customers they have had gave positive feedback about the fact that they are open.  All of the social media posts they have seen have been positive towards Sweet Frog.
Although Sweet Frog has struggled through this pandemic, there are also positive things that have came out of this.
"The customers and our employees have been very adaptable and understanding of the situation.  On some levels it has brought some people closer together." said Stopp.
Since we are still in the amidst of a global pandemic, Sweet Frog still needs to take extra safety precautions to ensure that their customers are in a safe environment.  They require all employees and customers to wear masks.  They also have closed their dining room, resulting in there only being carry out, curbside pick up, or delivery only.  They also have installed a shield at the register and will provide gloves for customers who are doing carry out.
After Covid-19 clears up, Sweet Frog plans on improving and putting a stronger emphasis on third party delivery services, for example, UberEats, DoorDash, GrubHub, etc.
If you are looking to cool down on a warm day, Sweet Frog is offering kids Kid Kits, where they offer flavors, three toppings from their list, and yogurt cups.