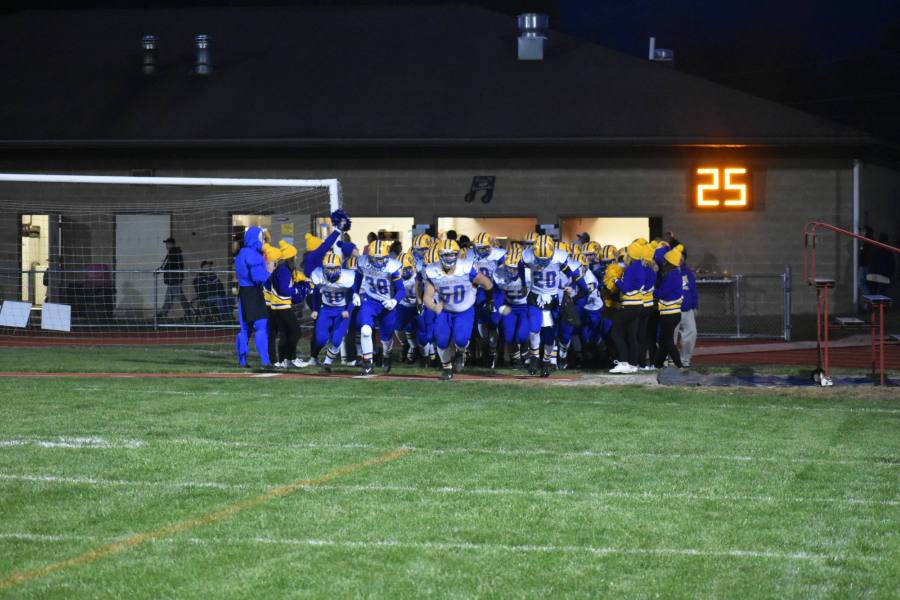 Zach Miller
Last year the blue devil football team went 9-0 in the ICC and won a non-conference game against Tyrone to secure a record of 10-0 in the regular season. The devils claimed a victory in the first round of the District6AA playoffs against Cambria Heights and then took a heart-breaking defeat to Ligonier Valley in the semi-finals 20-21.
The PIAA officially ruled that fall sports will be taking place this year amidst our current Coronavirus conditions, so there is excitement in the air for this season. Senior Owen Shedlock states: "Although our season looks doubtful, we are eager to hit the ground running this year." A first game victory will be a big confidence booster for the blue and gold.
The devils have their first game at Northern Bedford this upcoming Friday, and it won't be easy. Senior Joe Dorminy says "They have a good running game, so our linebacker core will have to be strong. Joe also mentions their quarterback is quick, so they will have to make a plan to keep him contained. The blue and gold defeated the panthers last year, and they are looking to do the same.
Head coach Nick Lovrich is looking to follow up his second successful year as head coach. He says: "This year has been different with the way the summer went, not having our usual practice schedule, but we've been taking advantage of every opportunity we can get. Our guys have put a ton of work in on and off the field. We've got a veteran team, and upcoming underclassmen filling roles. We're all excited."
Excitement seems to be the theme for this upcoming season. Coach Bill Crowell states: "I'll admit, I wasn't confident that we would have a season this year. But we have put the work in at practice and the players are ready. We did lose some practice time from COVID, but the players and coaches are excited to get going." This will be his 33rd year coaching the devils.
Senior Trenton Pelligrino is looking to end his Bellwood football career on a good note. "I've played with these guys all of my life and would like to walk out this year with a district championship. Either way, I don't regret anything I've done with this program. These guys will be my brothers for life."
The game will be live-streamed at 7pm on the NFHS network.