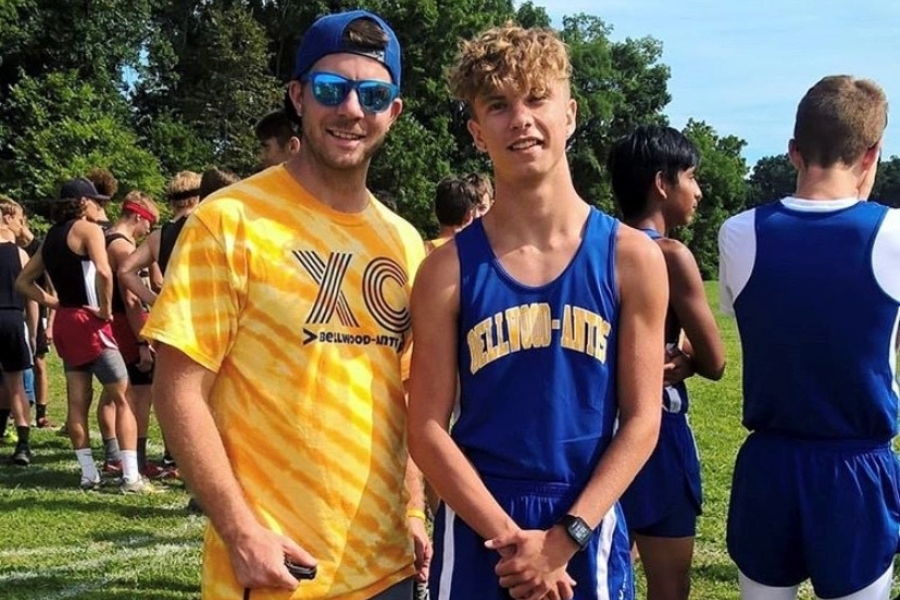 Courtesy photo
Kenny Robison is a senior on the Bellwood-Antis cross country team. He's always at the top of the pack no matter who they run against. It's always a safe bet to assume Kenny is in first place.
The Blueprint has named Kenny this week's Athlete of the Week
Robison has been running cross country since his freshman year, and he's always stood out. Running seemed to be his thing and he was able to keep up with older runners with some more experience in the sport. As time went on Kenny continued to improve his endurance and cut his times down lower and lower. The cross country course is about 3.1 miles long and Kenny's personal best is 18:12, which is very impressive.
Despite the amazing times and first place finishes Kenny isn't quite satisfied.
"My goal is to run a sub 18 and get close to the school record," said Robison.
Cross country isn't just a fall sport for Kenny. He keeps himself in good shape in and out of season, running whenever he can. Robison is a hard worker and the leader of the cross country team, it wouldn't be surprising if he was able to achieve the goals he's set for himself.
This dedication to running helps Kenny excel in track and field as well. As you could guess, Robison runs the long distance events for the Blue Devils. 
As Kenny's running days for Bellwood come to an end after this year he intends to continue running.
"I want to be able to get in shape for college," Kenny explained. "I might be able to compete at the next level."
Kenny will be greatly missed on the cross country team after this year. He has been one of Bellwood's strongest and most consistent runners for years now. It will be exciting to see if he's able to reach his goals and possibly beat the school record.